Enesco Disney Showcase The Little Mermaid Ariel And Ursula Chalice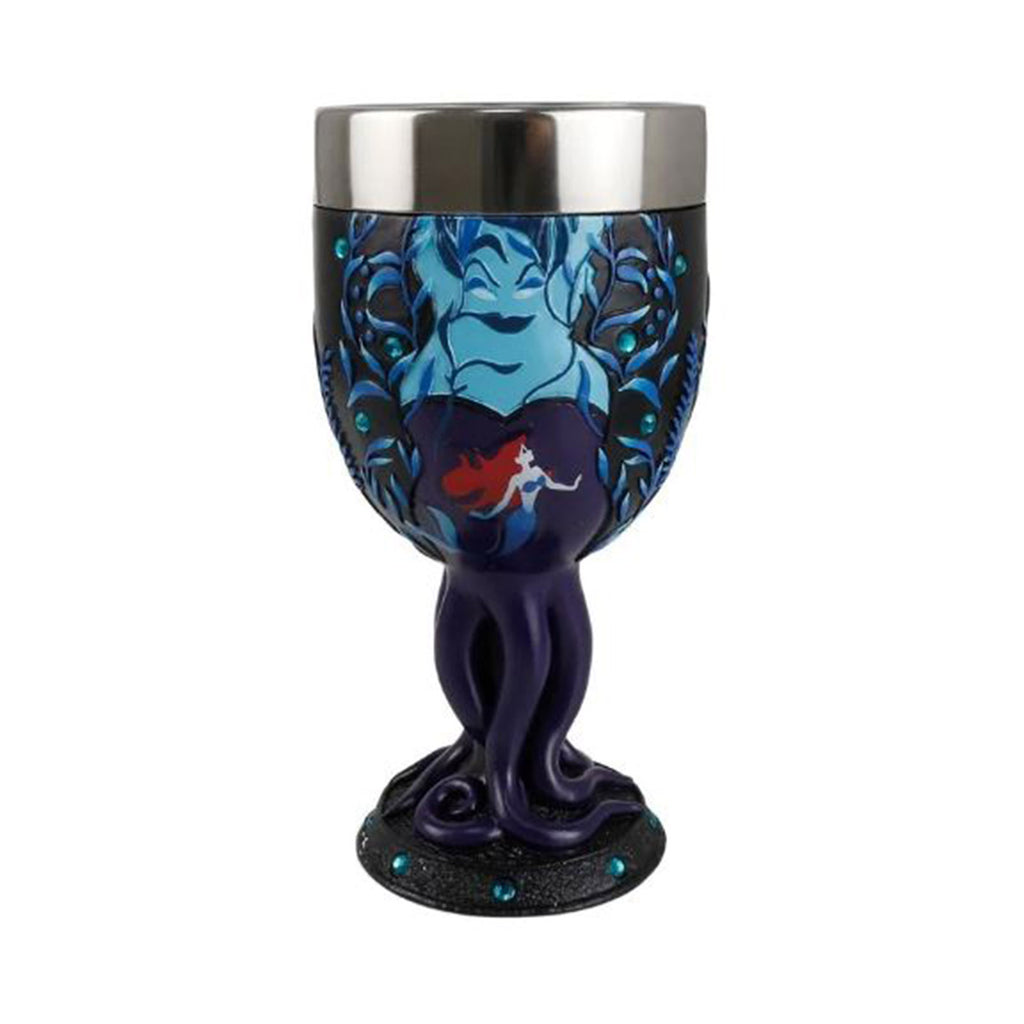 Enesco Disney Showcase The Little Mermaid Ariel And Ursula Chalice
The Enesco Disney Showcase The Little Mermaid Ariel and Ursula Chalice is a decorative item that features characters from Disney's "The Little Mermaid" in a unique and artistic design. This chalice is crafted with attention to detail and serves as both a collectible and a decorative piece that celebrates the magic of the beloved animated film.
Key Features:
Design: The chalice showcases a scene involving Ariel and Ursula, two iconic characters from "The Little Mermaid." The design may depict them in a dynamic pose, capturing their personalities and the essence of the film.

Collectible Quality: Enesco is known for producing high-quality collectible figurines and decorative items. This chalice is likely crafted with meticulous attention to detail, making it an attractive option for collectors who appreciate accurate character representations.

Artistic Display: The chalice is not just a collectible; it also doubles as a decorative piece that can add a touch of Disney charm to any room. It's suitable for display on shelves, mantles, or curio cabinets.

Gift Idea: The Enesco Disney Showcase The Little Mermaid Ariel and Ursula Chalice can also make for a thoughtful gift for Disney fans, collectors, or anyone who adores "The Little Mermaid."

Unique Design Elements: Chalices often feature unique design elements, such as ornate handles or artistic engravings, that can enhance their visual appeal and make them stand out as both functional and decorative items.