Enesco Disney Traditions Ariel And Eric Two Worlds United Figurine 6013070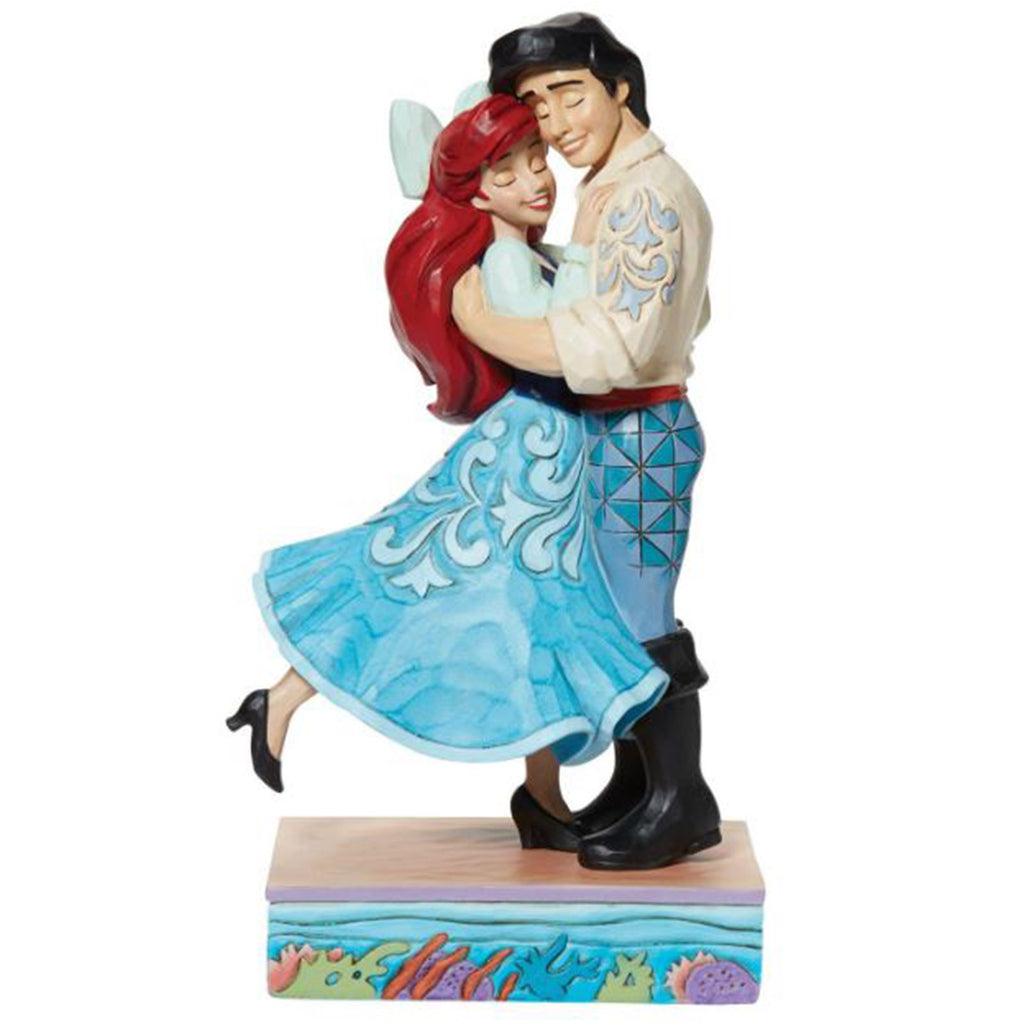 The Enesco Disney Traditions Ariel and Eric Two Worlds United Figurine (Product Number: 6013070) is a collectible piece that depicts the iconic love story between Ariel and Eric from Disney's "The Little Mermaid." Designed by the renowned artist Jim Shore, this figurine is part of the Disney Traditions collection, which blends classic Disney characters with traditional folk art elements.
Key Features:
Ariel and Eric Depiction: This figurine beautifully captures the enchanting moment when Ariel, the adventurous mermaid princess, and Eric, the brave prince, unite their two worlds in love. The scene encapsulates their connection and the magic of their relationship.

Artistic Design: Crafted by Jim Shore, the figurine showcases his signature folk art style, merging intricate patterns and textures with the beloved Disney characters. The figurine boasts a handcrafted and hand-painted appearance, adding an artistic dimension to the piece.

High-Quality Craftsmanship: Enesco is renowned for its commitment to top-tier craftsmanship. Constructed from durable materials and hand-painted with meticulous attention to detail, the figurine ensures that even the smallest nuances are accurately portrayed.

Collectible Treasure: The Disney Traditions collection caters to Disney devotees and collectors alike. Each piece within the collection offers a distinctive take on cherished characters and moments, making them desirable additions for collectors of all ages.