Enesco Disney Traditions Princess Group Beautiful And Brave Figurine 6013075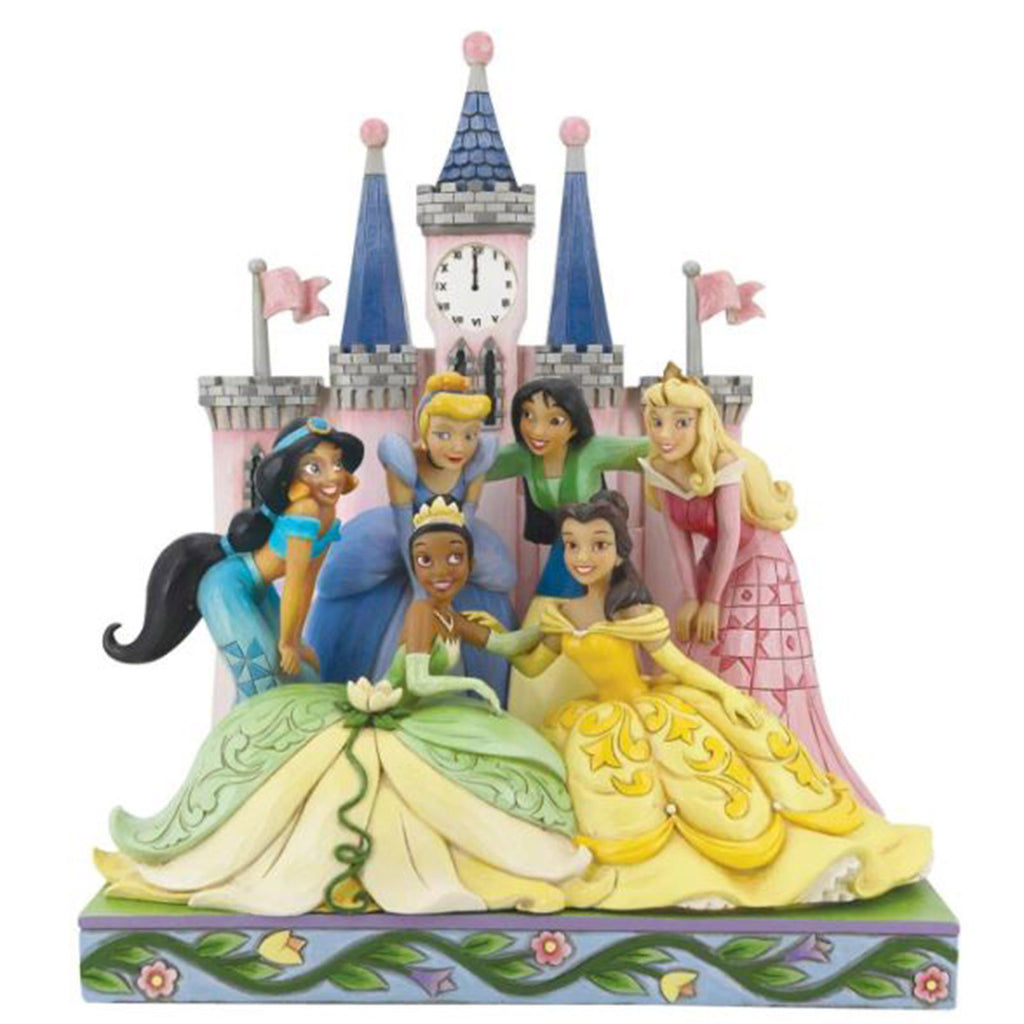 The Enesco Disney Traditions Princess Group Beautiful and Brave Figurine (Product Number: 6013075) is a collectible piece that brings together several beloved Disney princesses in a beautifully crafted and artistic representation. Designed by the renowned artist Jim Shore, this figurine is part of the Disney Traditions collection, which combines Disney characters with traditional folk art elements.
Key Features:
Princess Group Depiction: The figurine features a group of Disney princesses, showcasing their beauty and bravery. The princesses included in the group may vary based on the design of the figurine.

Artistic Design: Created by Jim Shore, the figurine showcases his signature folk art style, blending intricate patterns and textures with the recognizable Disney princess characters. The figurine has a handcrafted and hand-painted appearance, adding an artistic touch to the piece.

High-Quality Craftsmanship: Enesco is known for its commitment to high-quality craftsmanship. The figurine is made from durable materials and hand-painted with meticulous attention to detail, ensuring that each princess's features are accurately represented.

Collectible Piece: The Disney Traditions collection appeals to Disney enthusiasts and collectors alike. Each piece offers a unique interpretation of beloved characters and moments, making them sought-after additions for collectors of all ages.