Enesco Disney Traditions Rapunzel And Flynn My New Dream Figurine 6013071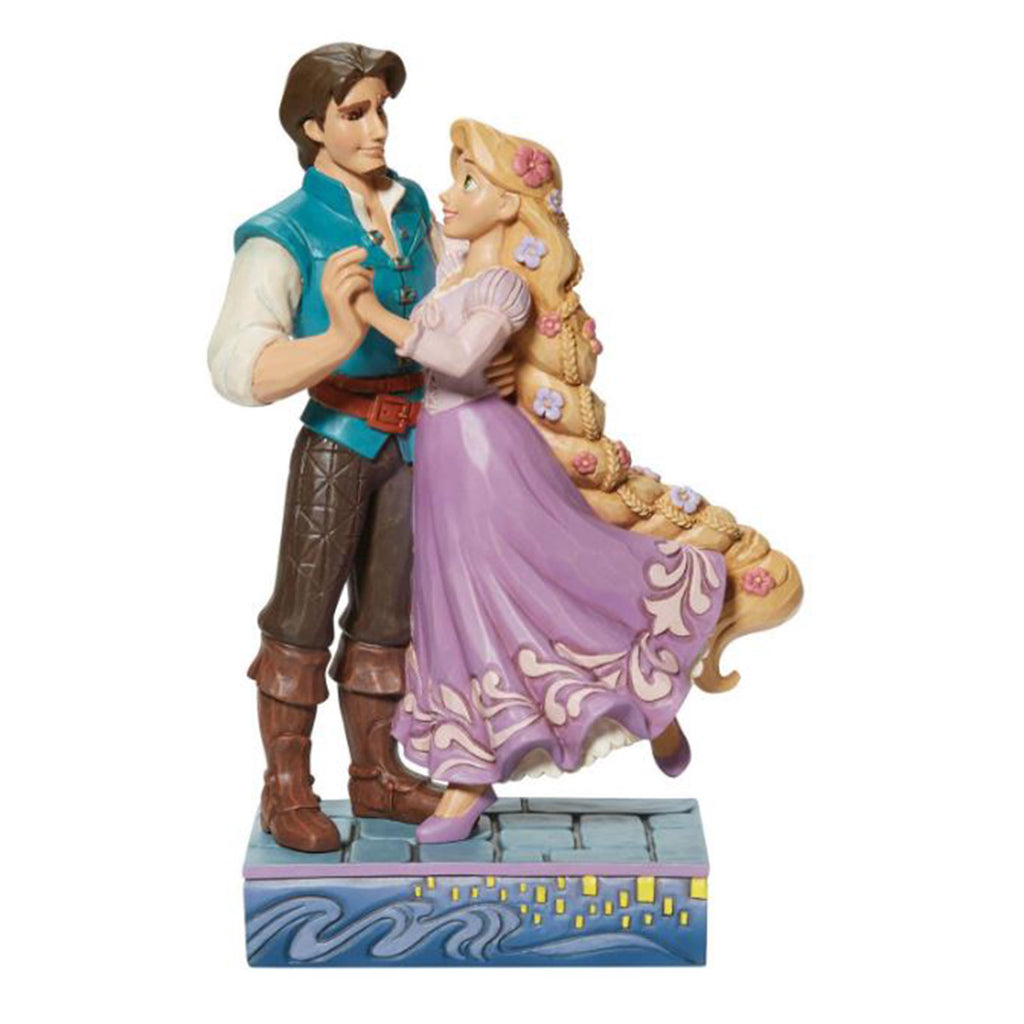 Introducing the enchanting Enesco Disney Traditions Rapunzel and Flynn "My New Dream" Figurine (Product Number: 6013071) – a beautifully crafted piece that captures the heartwarming essence of the beloved characters from Disney's "Tangled."
This exquisite figurine showcases Rapunzel and Flynn in a moment of pure connection and joy. Standing at approximately [measurement] tall, the figurine portrays Rapunzel in her iconic lavender dress, her long golden hair flowing down around her, and Flynn, also known as Eugene, by her side. The attention to detail in their expressions and poses brings the characters to life, allowing you to relive the magic of their romance.
Handcrafted with meticulous care, this figurine is part of the Disney Traditions collection by Enesco, renowned for its masterful blend of classic Disney artistry and artistic craftsmanship. The intricate designs, rich colors, and fine textures make this piece a stunning addition to any Disney enthusiast's collection.
As Rapunzel holds a lantern, a symbol of her dreams and freedom, and Flynn gazes at her with adoration, "My New Dream" perfectly captures the essence of their journey and the idea of finding new aspirations together. Whether displayed on a shelf, mantel, or within a curated Disney display, this figurine is sure to evoke feelings of nostalgia and warmth.