Evolve POP Hank Vinyl Figure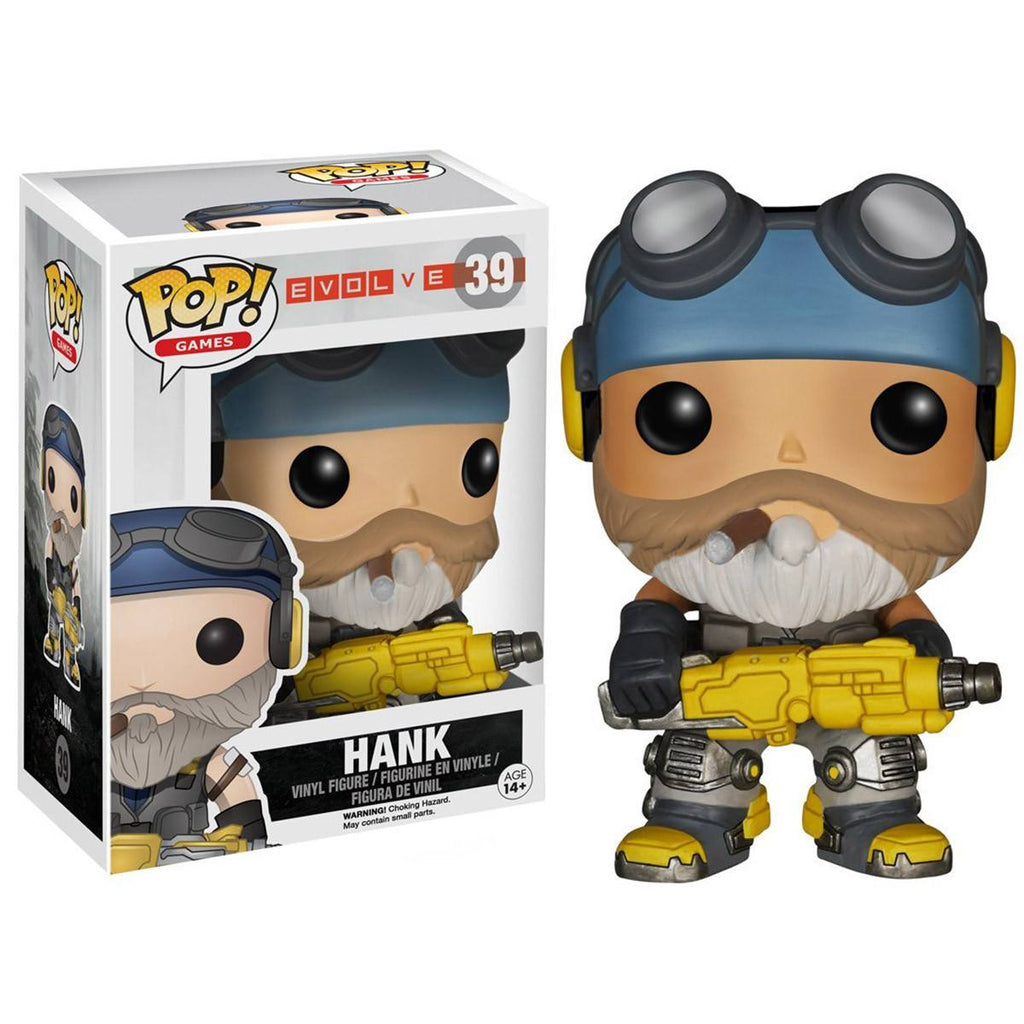 The Evolve POP Hank Vinyl Figure is a must-have for fans of the popular Evolve videogame, as well as collectors of vinyl figures. This meticulously crafted, highly detailed figure perfectly captures the essence of the tough-talking, battle-hardened grizzled veteran known as Hank. Standing at 3.75 inches tall, this figure is the perfect size to display on a desk, shelf, or bookcase.
Made from high-quality vinyl material, the Evolve POP Hank Vinyl Figure features a stunningly realistic paint job, with every wrinkle, scar, and blemish on Hank's face lovingly recreated in intricate detail. Even his outfit is crafted with the greatest care and attention to detail, down to the tiniest insignia on his badges.
Hank's pose is also expertly crafted, conveying his unshakeable resolve and unwavering confidence. With his arms crossed in front of him and a stern expression on his face, it's clear that he's ready for whatever challenges lie ahead.
Whether you're a fan of Evolve or just a collector of vinyl figures, the Evolve POP Hank Vinyl Figure is a must-have addition to any collection. With its stunning attention to detail and perfect depiction of one of the game's most iconic characters, this figure will undoubtedly become the centerpiece of your collection and a constant source of enjoyment and inspiration. So why wait? Add the Evolve POP Hank Vinyl Figure to your collection today and experience the thrill of battling the most fearsome monsters the universe has to offer!
Recommended Age: 5+
Dimensions: 3.75"