Fantasma Toys Deluxe Gold Linking Rings 25 Tricks Magic Set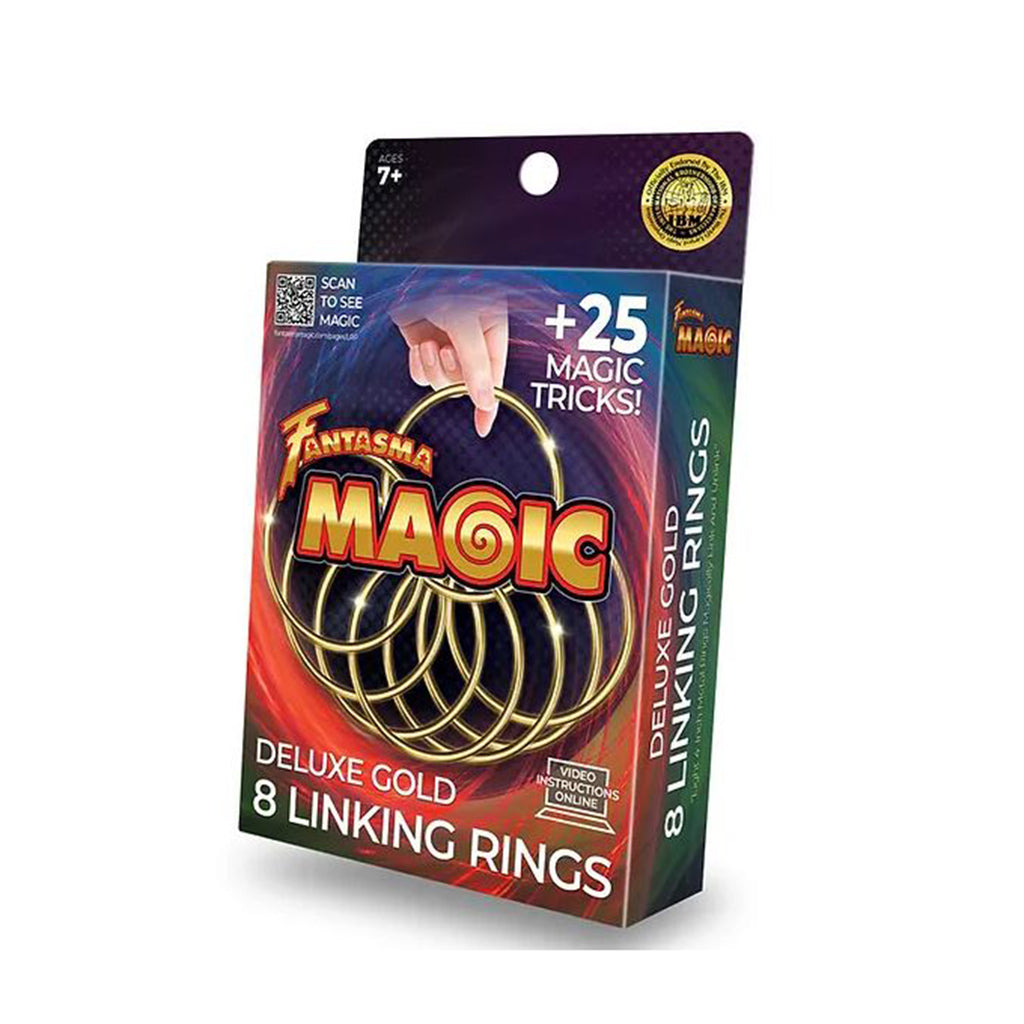 This trick includes an instructional download starring The Ringmaster himself, Shoot Ogawa. The Rings are one of the true classics of magic. Follow Shoot's easy-to-learn steps and you will be performing a masterful routine in no time. Included are easy and intermediate routines to learn, as well as a Fantasma exclusive performance of Shoot's famous Ninja Rings routine. You also get an absolutely baffling ring. 
 Whats's included:
Four chrome-plated metal rings- penetrate solid metal through solid metal!
Illustrated Instructions
Instructional video online
 All Fantasma Magic kits come with the endorsement of the International Brotherhood of Magicians, the largest magic organization in the world.
 All Fantasma products conform to the most rigorous child safety testing!