Fantasma Toys Marvel Multiverse Of Magic Black Panther Magic Set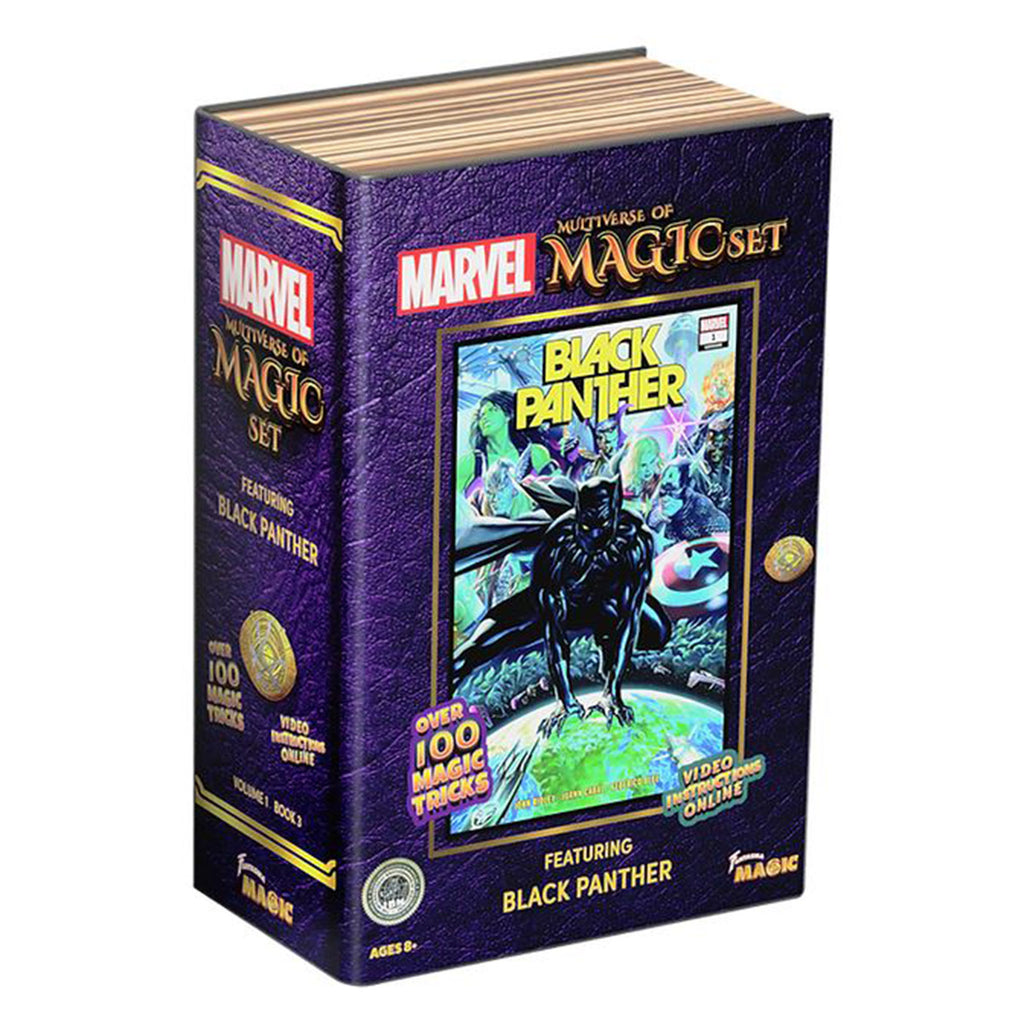 Fantasma Toys Marvel Multiverse Of Magic Black Panther Magic Set
This marvelous book with magnetic closure & clear tamper-proof blister allows consumers to see the quality magic collectible tricks.
 This set includes over 100 magic tricks!
 Witness Blank Panther turn invisible with the Vibranium Transformation Chamber!
 Observe Black Panther effortlessly go through a solid lace with T'Challa's Escape! See Vibranium Daggers penetrate through a coin without a hole!Witness Black Panther vanish from one place to another with the Teleportation Tube!Be able to find the unique card in the Black Panther "Invisible" Deck!All Fantasma magic sets come with the endorsement of the International Brotherhood Of Magicians - the only magic sets to carry this seal! 
Product Box Dimensions: 8.5" L x 11.5" H x 4" D
Recommended Age: 13+
Condition: Brand New and Sealed