Fantasma Toys Marvel Multiverse Of Magic Spider-Man Magic Set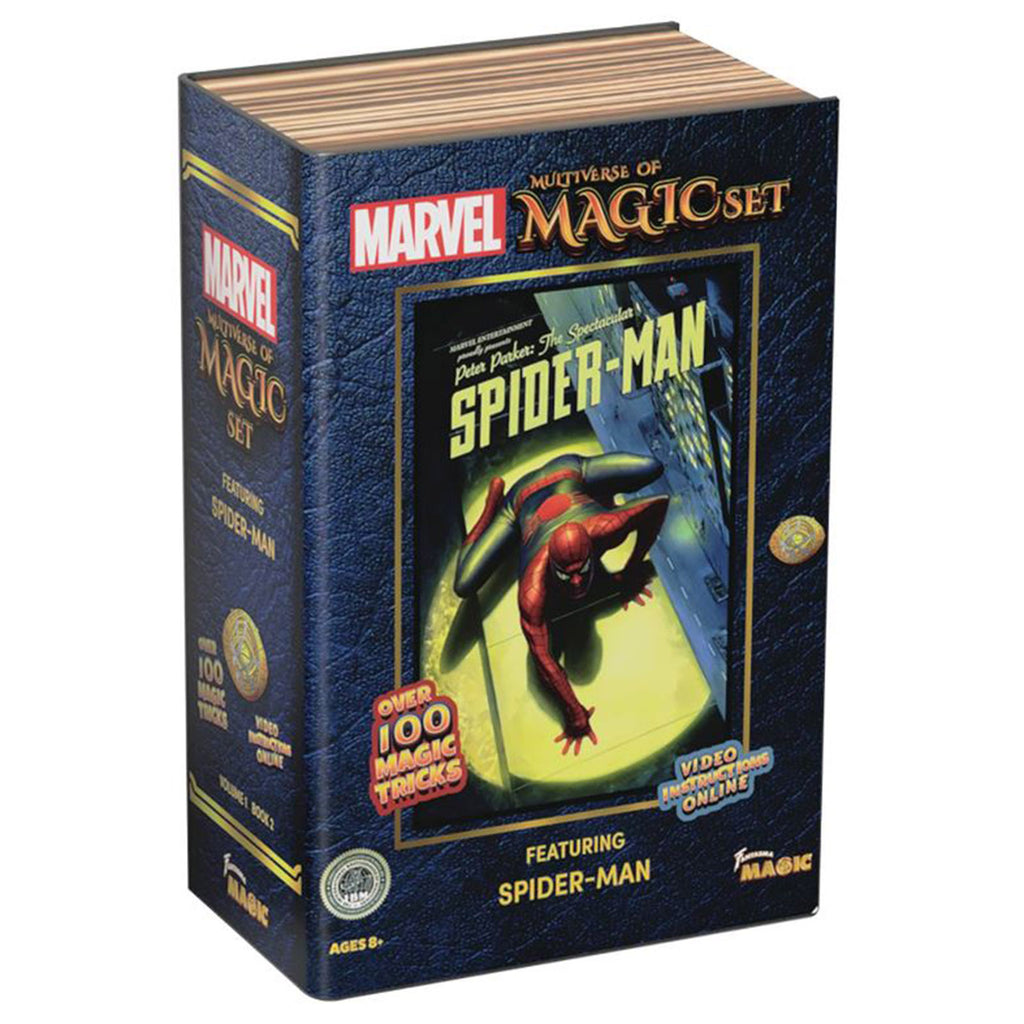 Step into the world of magic and superheroes with the Fantasma Toys Marvel Multiverse of Magic Spider-Man Magic Set. This captivating and innovative magic kit allows aspiring magicians and Marvel fans to combine the excitement of illusions with the iconic elements of the Spider-Man universe.
Inside this set, you'll find everything you need to perform a range of awe-inspiring magic tricks inspired by Spider-Man and his incredible adventures. From disappearing acts to mind-bending card tricks, this kit offers a diverse selection of illusions that will captivate and amaze audiences of all ages.
The Fantasma Toys Marvel Multiverse of Magic Spider-Man Magic Set includes:
Easy-to-Follow Instructions: Clear and detailed instructions guide you through each trick, making it accessible for both beginners and experienced magicians.

Specialized Props: The kit includes a selection of specially designed props that are directly inspired by Spider-Man's iconic symbols and elements. These props add a unique Marvel twist to classic magic tricks.

Collector's Box: The set comes in a collector's box featuring dynamic Spider-Man artwork, making it a visually appealing addition to any Marvel enthusiast's collection.

Variety of Tricks: From making objects disappear and reappear to mind-reading tricks, the set offers a variety of illusions that will keep audiences entertained and amazed.

Creative Play: The magic set encourages creative play, allowing users to combine their love for magic and Marvel storytelling in a single exciting activity.
Product Box Dimensions: 8.5" L x 11.5" H x 4" D
Recommended Age: 13+
Condition: Brand New and Sealed