Fantasma Toys Most Incredible Show 150 Tricks Magic Set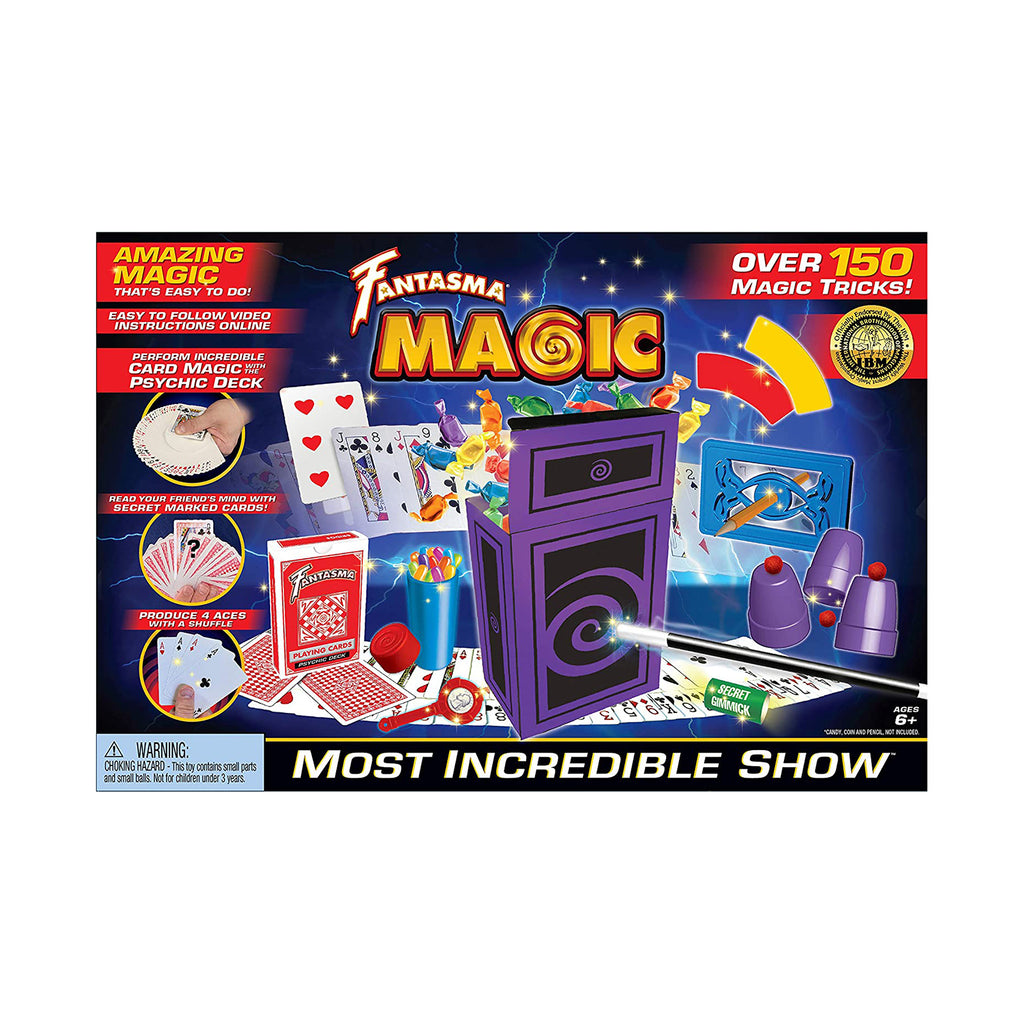 Perfect for the budding young magician. Learn and perform famous magic tricks like the cup and balls, the penetration frame, money paddle, magic production box, the bizarre boomerang and magic wand. Includes the incredible magic Psychic Card deck. Over 25 unbelievable card tricks. Amaze your friends by reading their minds. Pick the right card without looking. Produce 4 Aces with a simple shuffle.
 The kid-friendly, step-by-step instruction manual helps you quickly learn the tricks. The bonus video download helps you perform more advanced illusions using everyday objects. All Fantasma products conform to the most rigorous child safety testing. All Fantasma Magic kits come with the endorsement of the International Brotherhood of Magicians, the largest magic organization in the world! 
Recommended Age: 6+