Fantasma Toys Ring Escape 25 Tricks Magic Set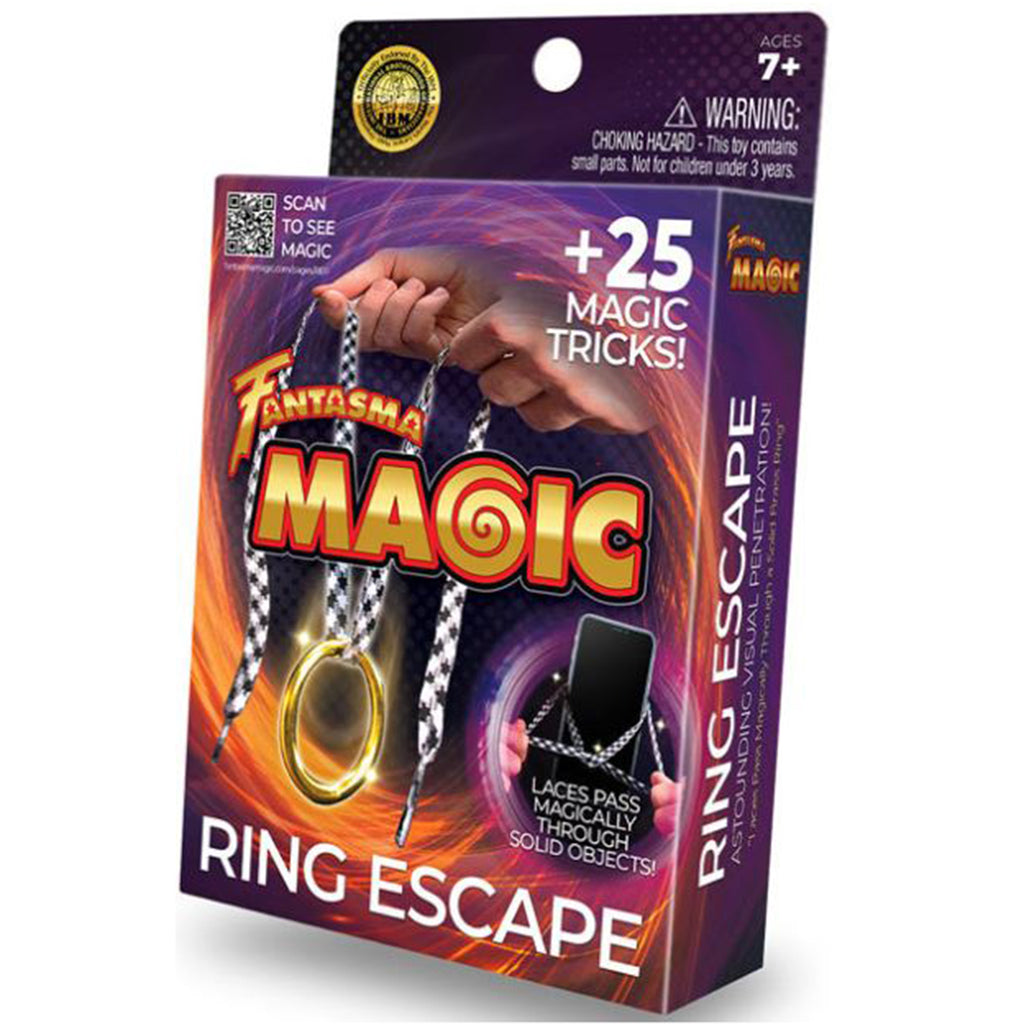 Prepare for a thrilling magical escape with the Fantasma Toys Ring Escape 25 Tricks Magic Set. This captivating magic set will have you defying the laws of reality as you perform incredible illusions and leave your audience in awe.
Inside the Ring Escape set, you'll discover all the tools you need to master the art of making a ring magically escape from a solid object. With a specially crafted prop, detailed instructions, and the power of your imagination, you'll be able to perform this mind-boggling trick with precision and finesse.
The Ring Escape 25 Tricks Magic Set is perfect for both beginner magicians looking to learn and advanced performers wanting to enhance their repertoire. The comprehensive instructions guide you through each step of the trick, ensuring that you can perform it flawlessly and confidently.
Requires Assembly. 
Recommended Age: 14+
Condition: Brand New