Fisher Price Imaginext XL DC Super Friends Batman Figure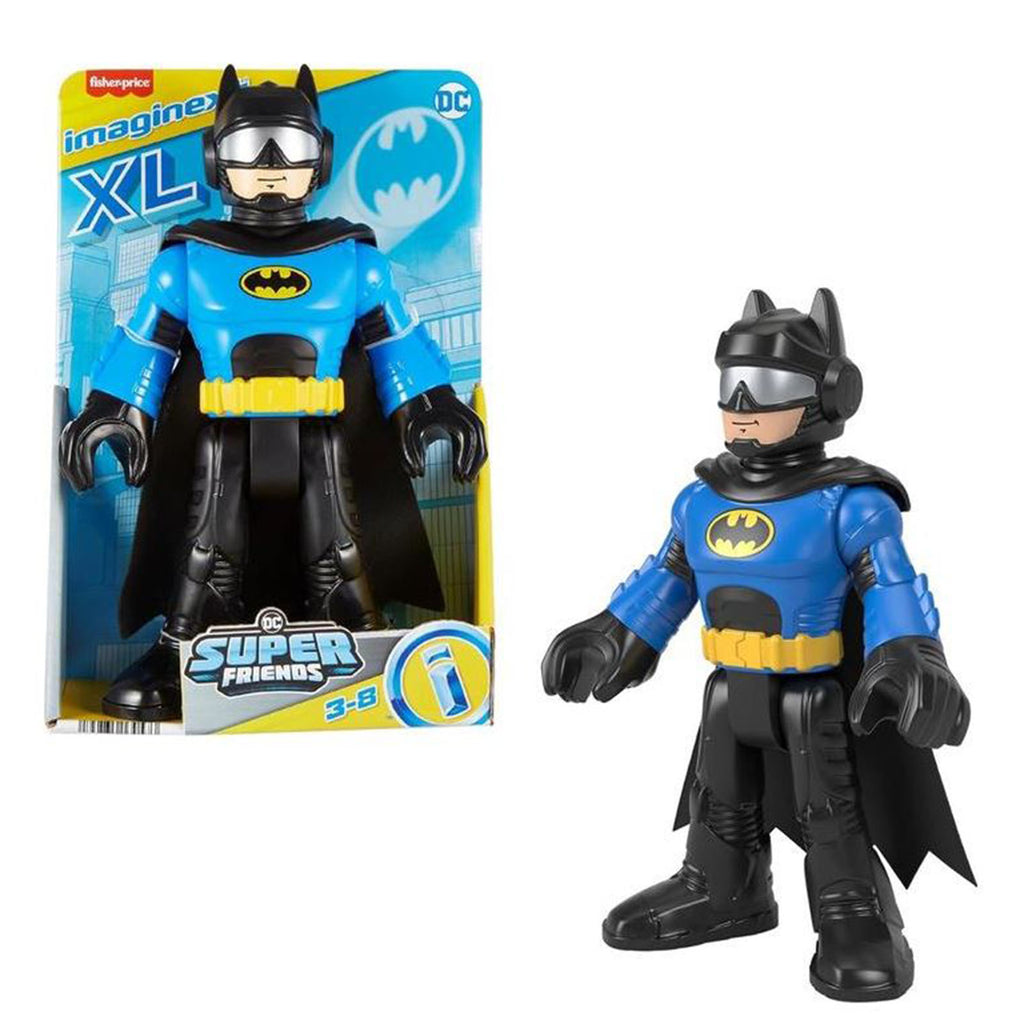 Fisher Price Imaginext XL DC Super Friends Batman Figure
Larger Size: The "XL" label signifies that this figure is larger than the standard Imaginext action figures, making it more visually striking and appealing to young children.

Classic Batman Design: The figure usually showcases Batman's recognizable black and grey costume, complete with the iconic bat symbol on the chest, cape, and utility belt, staying true to the character's appearance from DC Comics.

Articulation: Imaginext figures often have movable parts or points of articulation, allowing kids to pose the figure in various action stances or scenarios, enhancing the play experience.

Imaginative Play: Much like other Imaginext toys, the Batman figure encourages imaginative play, empowering children to create their own superhero adventures and stories involving Batman and other characters.

Durability and Safety: Fisher-Price Imaginext toys are typically constructed with durable materials and designed with rounded edges for safety, making them suitable for younger children.