Fisher Price Little People Orange Tow Truck With Figure Set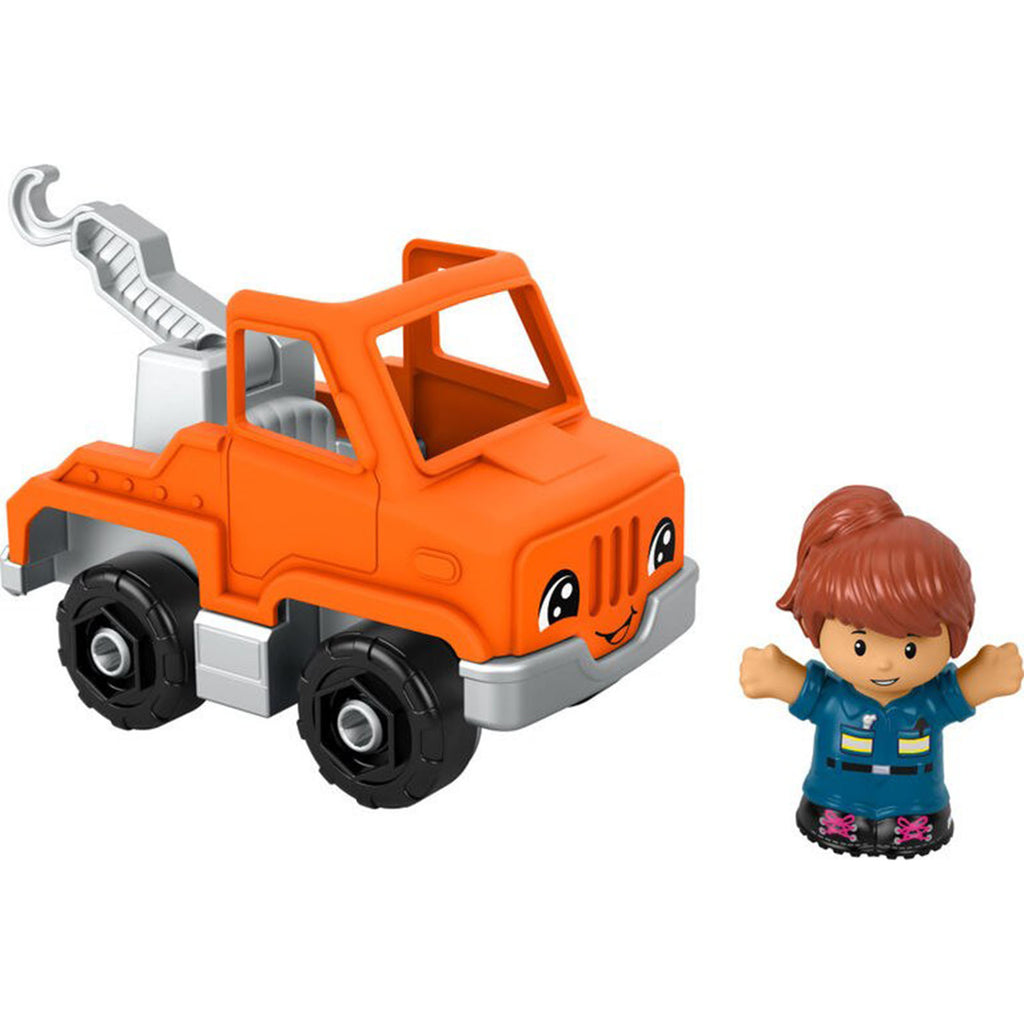 Introducing the Fisher-Price Little People Orange Tow Truck With Figure Set – a delightful and interactive toy that sparks imagination and playtime adventures for your little one.
Key Features:
Orange Tow Truck: This vibrant and sturdy orange tow truck is designed with little hands in mind. It's easy to grip and maneuver, making it perfect for toddlers as they explore their imaginative world.

Adorable Figure: The set includes a cute Little People character, ready to hop into the tow truck and embark on exciting rescue missions. The figure is sized just right for little hands and adds a charming element to the play.

Interactive Play: Watch as your child engages in creative and open-ended play with the tow truck. Whether they're rescuing stranded cars or going on make-believe adventures, this toy encourages storytelling and problem-solving skills.

Durable Construction: Fisher-Price is known for its quality, and this tow truck is no exception. Built to withstand enthusiastic play, it ensures hours of fun without compromising on safety.

Educational Benefits: As your child plays with this set, they develop fine motor skills and hand-eye coordination while also exploring important concepts like cause and effect through imaginative scenarios.

Compatible with Little People Playsets: The tow truck is designed to be compatible with other Fisher-Price Little People playsets, allowing your child to expand their playtime possibilities by connecting different sets for even more adventures.
The Fisher-Price Little People Orange Tow Truck With Figure Set is more than just a toy – it's a gateway to a world of creativity and fun. Whether your child is a fan of rescue missions or simply loves imaginative play, this set provides endless opportunities for exploration. Bring home the joy of playtime and storytelling with this charming tow truck set!