Fisher Price Poppity Pop Turtle Push Along Toy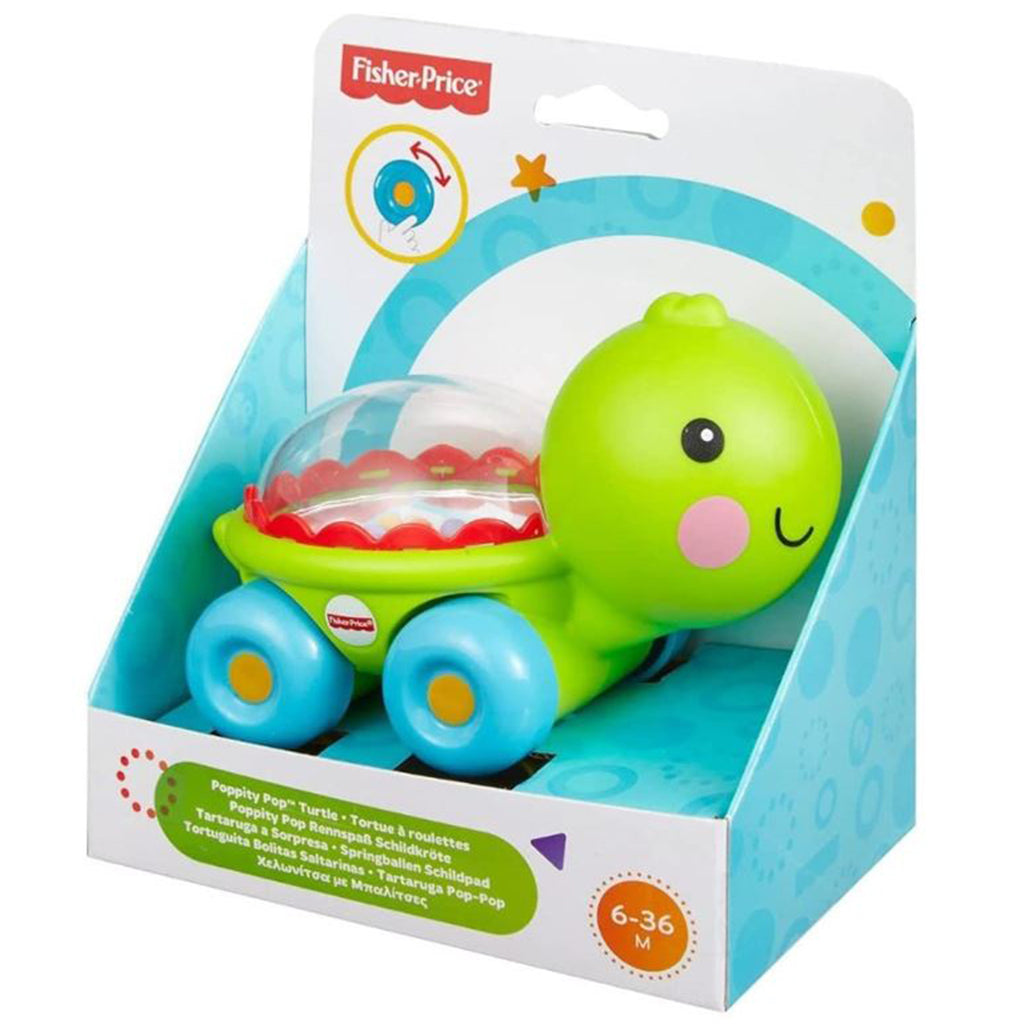 Introducing the Fisher Price Poppity Pop Turtle Push Along Toy – a delightful companion that will have your little one giggling and exploring in no time! This adorable turtle is ready to join your child on a whimsical adventure filled with popping surprises and endless fun.
The Fisher Price Poppity Pop Turtle features a friendly turtle character with a colorful shell and a cheerful face that will instantly capture your child's imagination. As your little one pushes the turtle along, they'll be thrilled by the exciting popping action that happens inside the shell.
Watch as colorful balls magically pop and bounce inside the turtle's shell with every movement. The playful popping sounds and lively motion will delight your child's senses and keep them entertained for hours on end. It's a captivating combination of sights, sounds, and movement that will have your child giggling with joy.
Recommended Age: 0+
Condition: Brand New and Sealed