Fisher Price Sun Rattle Toy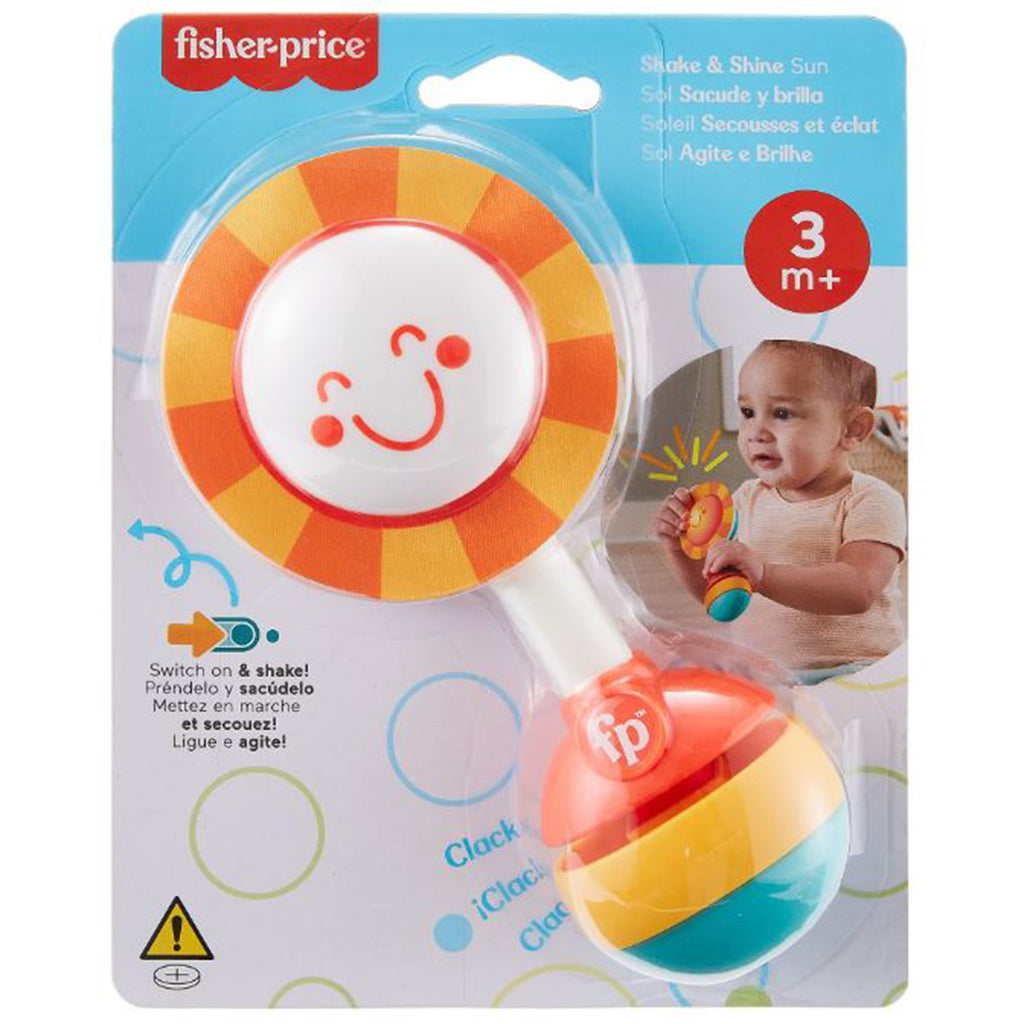 Introducing the Fisher Price Sun Rattle Toy – a delightful and engaging companion for your little one's playtime! This adorable rattle toy is designed to captivate your baby's attention and provide them with endless hours of sensory exploration and joyful play.
The Fisher Price Sun Rattle Toy features a friendly sun character with a smiling face, colorful rays, and a sturdy handle perfectly sized for tiny hands to grasp. Its cheerful design and vibrant colors instantly attract your baby's gaze, stimulating their visual senses and curiosity.
As your baby shakes the rattle, they will be delighted by the gentle rattling sounds that emanate from within. The soft rattling noise provides auditory stimulation and encourages their understanding of cause and effect, promoting early cognitive development.
Recommended Age: 0+
Condition: Brand New and Sealed