Funko Boruto POP Boruto With Rasengan Vinyl Figure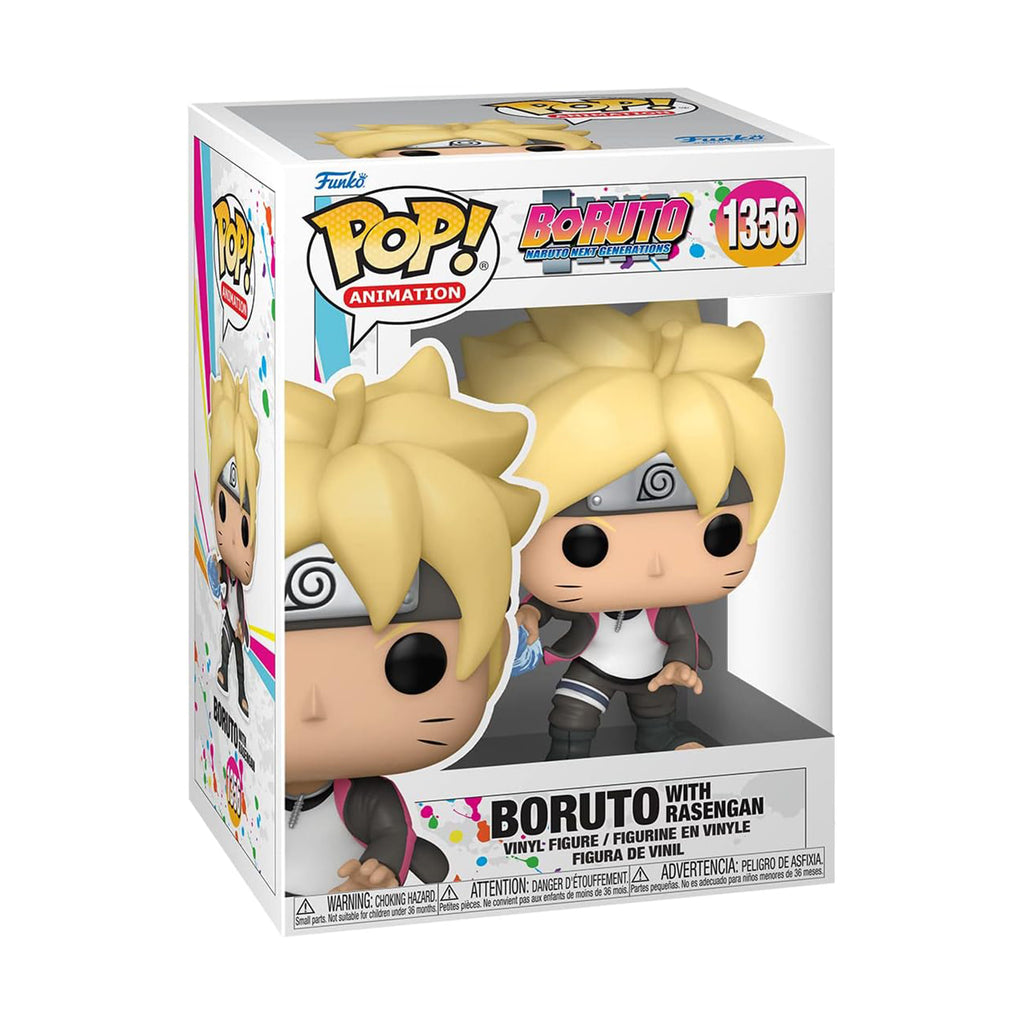 Unleash the power of Boruto Uzumaki with the Funko Boruto POP Boruto With Rasengan 3.75-Inch Vinyl Figure. This dynamic figure captures the next-generation ninja in action as he wields his signature technique, the Rasengan, ready to take on any challenge that comes his way.
Standing at a compact size of approximately 3.75 inches, this Boruto figure features his iconic outfit, complete with headband, black attire, and striking blue jacket. With meticulous attention to detail, Funko has perfectly captured Boruto's determined expression and the intense energy of his Rasengan.
Made from high-quality vinyl, this Funko POP figure is built to last and showcase on your shelves, desk, or in your collector's case. Whether you're a fan of the Boruto series or a collector of Funko figures, this 3.75-inch Boruto With Rasengan Vinyl Figure is a must-have addition to your collection.
Join Boruto on his ninja adventures, relive the action-packed moments from the series, and display the strength and determination of this young shinobi. This figure also makes a fantastic gift for anime enthusiasts, Naruto fans, and anyone who appreciates the world of ninjas and the spirit of never giving up.
Product Details:
Funko Boruto POP Boruto With Rasengan 3.75-Inch Vinyl Figure
Features Boruto Uzumaki wielding the Rasengan
Compact size of approximately 3.75 inches
Iconic outfit and determined expression
Made from high-quality vinyl
Ideal for display, collection, and gifting
Officially licensed Boruto merchandise
Package Includes:
1 Funko Boruto POP Boruto With Rasengan 3.75-Inch Vinyl Figure