Funko Boruto POP Sumire With Nue Vinyl Figure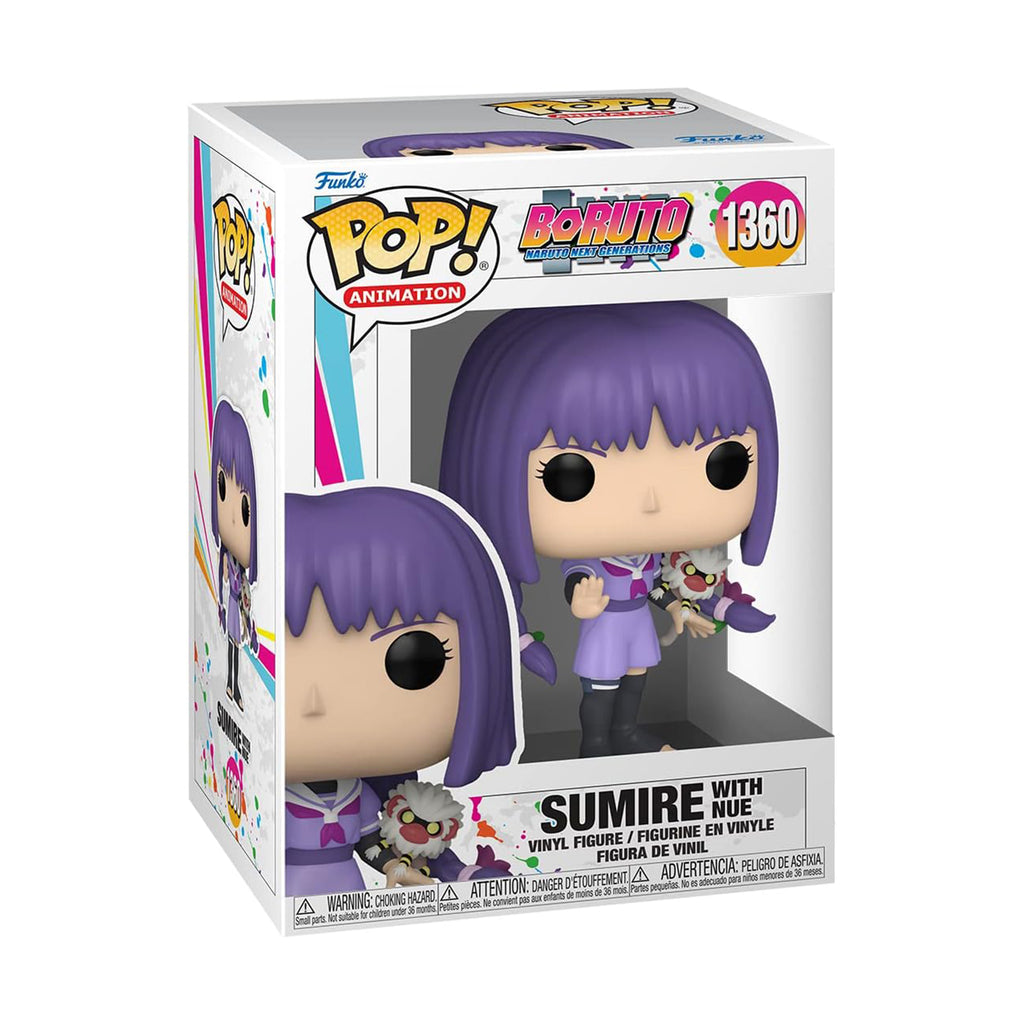 Unleash the power of the Nue with the Funko Boruto POP Sumire With Nue Vinyl Figure. This captivating figure brings the skilled shinobi, Sumire Kakei, and her trusty companion Nue to life, ready to embark on thrilling adventures in the world of Boruto.
Standing at approximately 3.75 inches tall, this Funko POP figure features Sumire in her distinctive attire, complete with her dark shinobi outfit and headband. Nue, the mystical creature she controls, is showcased perched on her arm, ready to assist her in battle.
Made from high-quality vinyl, this Sumire figure is built to withstand the tests of time and can be displayed proudly on your shelves, desk, or in your collector's case. Whether you're a fan of the Boruto series, a collector of Funko figures, or fascinated by Sumire's connection with the Nue, this Sumire With Nue Vinyl Figure is a must-have addition to your collection.
Join Sumire and Nue on their captivating ninja missions, recreate epic battle scenes, or showcase the unique bond between a shinobi and her creature companion. This figure is also an excellent gift for Boruto fans, anime enthusiasts, and collectors who appreciate the world of ninjas and the artistry of Funko POP figures.
Product Details:
Funko Boruto POP Sumire With Nue Vinyl Figure
Features the skilled shinobi Sumire Kakei with Nue
Stands at approximately 3.75 inches tall
Captures Sumire's distinctive attire and Nue perched on her arm
Made from high-quality vinyl
Perfect for display, collection, and gifting
Officially licensed Boruto merchandise