Funko Disney Nightmare Before Christmas POP Jack And Zero Deluxe Set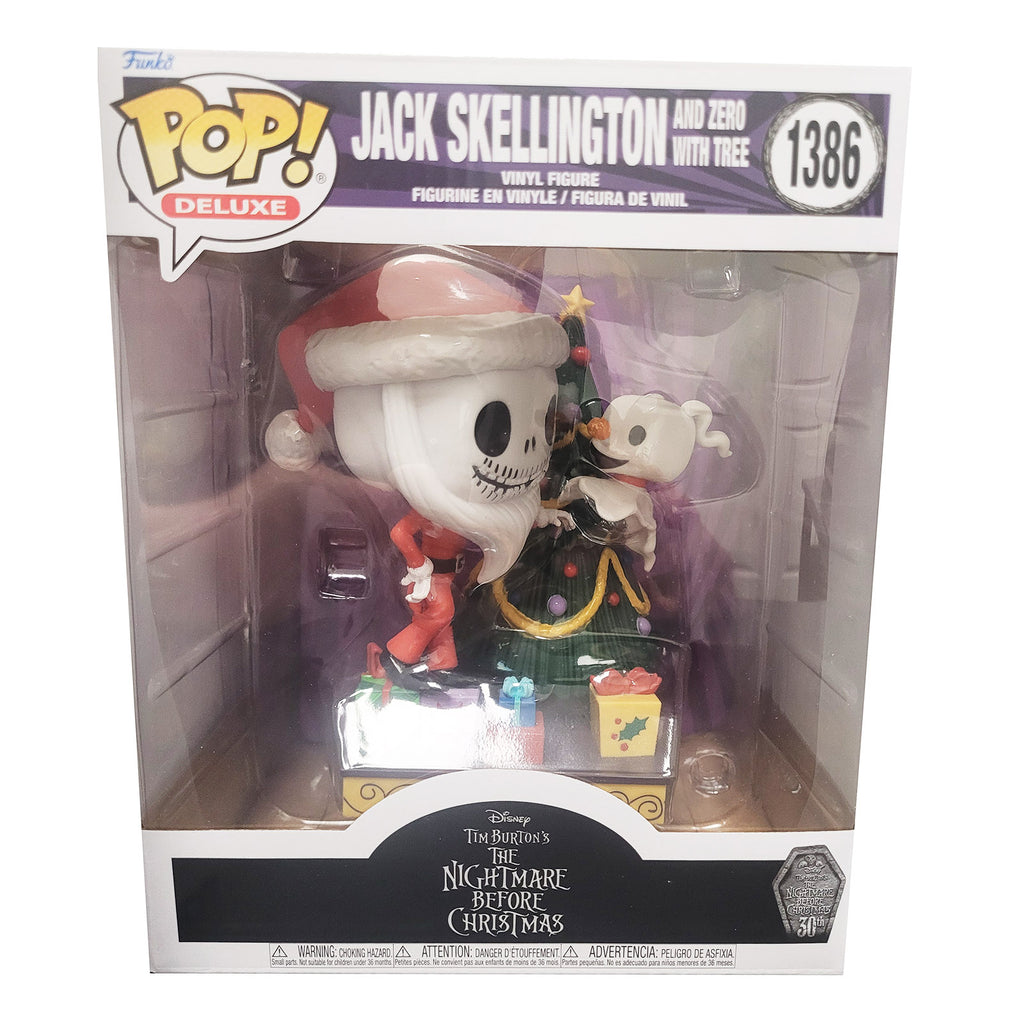 The Funko Disney Nightmare Before Christmas POP Jack and Zero Deluxe Set is likely a special edition POP! vinyl figure set featuring two characters from Disney's "The Nightmare Before Christmas" - Jack Skellington and Zero. The set comes in a larger window display box compared to POP! figures to accommodate both characters.
Here's a description of what each character might look like:
Jack Skellington: The figure of Jack Skellington is expected to have his signature skeletal appearance, tall and slender frame, dressed in his black and white pinstripe suit, and wearing a bat bow tie. He will likely have an exaggerated head, large round eyes, and a cute, chibi-like design, typical of Funko POP! vinyl figures.

Zero: Zero is Jack Skellington's loyal ghost dog. The Zero figure might be depicted as a floating ghostly dog with a small, round pumpkin nose, and a red, glowing Rudolph-like nose. He would also have a cute, chibi-style design characteristic of Funko POP! figures.
The figures in this deluxe set are approximately 3.75 inches tall, which is the standard size for most POP! vinyl figures.
Product Details:
Funko Disney Nightmare Before Christmas POP Jack And Zero Deluxe Set
Compact size of approximately 3.75 inches
Iconic outfit and determined expression
Made from high-quality vinyl
Ideal for display, collection, and gifting
Officially licensed merchandise
Package Includes:
1 Funko Disney Nightmare Before Christmas POP Jack And Zero Deluxe Set