Funko Disney Peter Pan POP Wendy Figure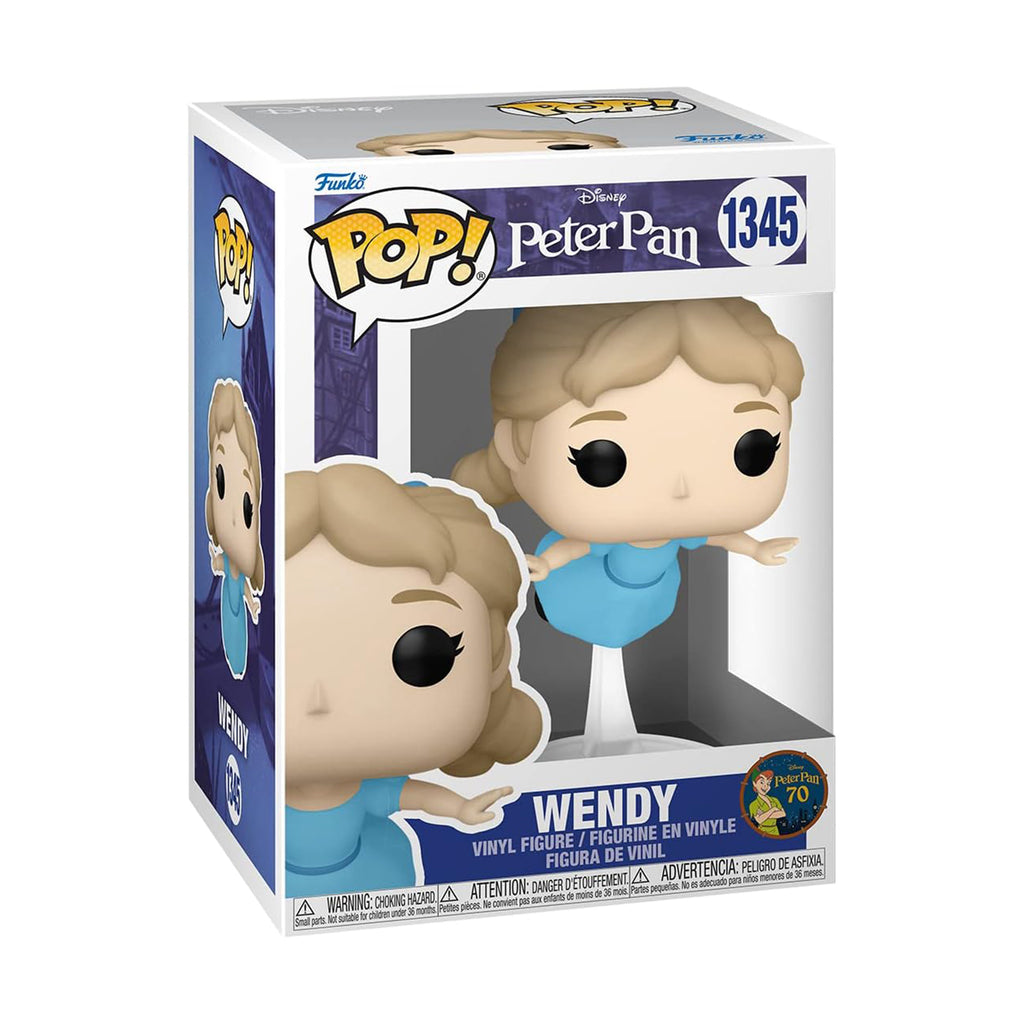 Introducing the Funko Disney Peter Pan POP Wendy Figure, a delightful addition to any Disney and Funko fan's collection. Inspired by the beloved character from the classic Disney film "Peter Pan," this intricately designed figure captures Wendy's whimsical spirit and brings her to life in a charming and collectible form.
Standing approximately 3.75 inches tall, the Wendy figure showcases Funko's signature POP style with its oversized head and expressive eyes, making it instantly recognizable and adorable. Wendy is depicted wearing her iconic blue nightdress, complete with puffed sleeves, a ribbon at the neckline, and delicate ruffled detailing. Her hair is styled in a neat bun, and she holds a classic bedtime storybook in her hands, ready to embark on imaginary adventures with Peter Pan and his friends in Neverland.
Recommended Age: 3+
Condition: Brand New and Sealed
Dimensions: 3.75" X Funko Disney Peter Pan POP Wendy Figure