Funko Haikyu POP Ryunosuke Tanaka Vinyl Figure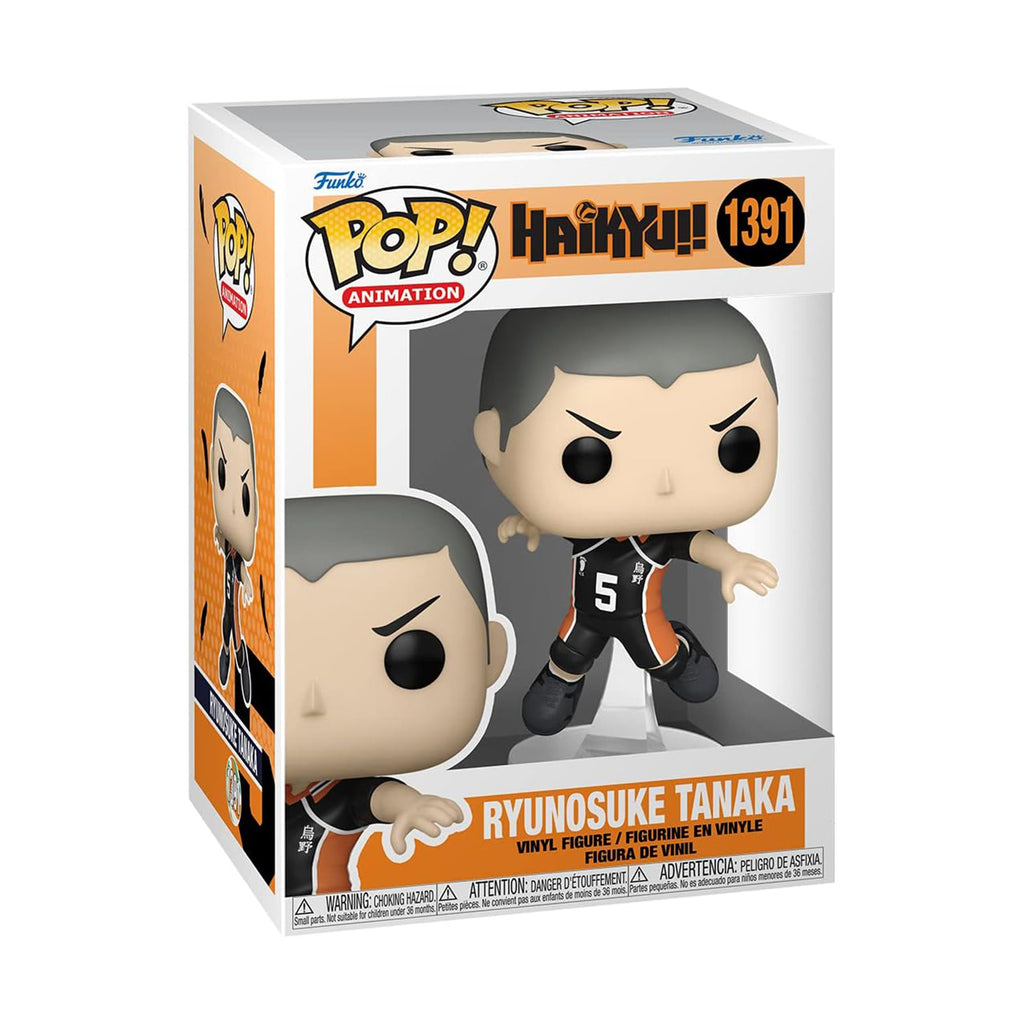 Ignite the court with the Funko Haikyu POP Ryunosuke Tanaka Vinyl Figure. This captivating figure brings the fiery and passionate wing spiker, Ryunosuke Tanaka, to life, ready to bring his unstoppable energy to every volleyball match.
Standing at approximately 3.75 inches tall, this Funko POP figure features Ryunosuke Tanaka in his iconic Karasuno High School volleyball uniform, complete with his signature spiky hair and determined expression. With his dynamic pose and fierce spirit, Funko has perfectly captured Tanaka's enthusiasm and determination on the court.
Made from high-quality vinyl, this Ryunosuke Tanaka figure is built to withstand the tests of time and can be displayed proudly on your shelves, desk, or in your collector's case. Whether you're a fan of Haikyu, a collector of Funko figures, or inspired by Tanaka's unwavering spirit, this Ryunosuke Tanaka Vinyl Figure is a must-have addition to your collection.
Join Ryunosuke Tanaka in thrilling volleyball matches, recreate epic moments from the Haikyu series, or showcase the power and determination of this dynamic character. This figure is also an excellent gift for Haikyu fans, sports enthusiasts, and collectors who appreciate the world of competitive sports and the artistry of Funko POP figures.
Product Details:
Funko Haikyu POP Ryunosuke Tanaka Vinyl Figure
Features the fiery wing spiker Ryunosuke Tanaka in his Karasuno High School uniform
Stands at approximately 3.75 inches tall
Captures Tanaka's determined expression and dynamic pose
Made from high-quality vinyl
Perfect for display, collection, and gifting
Officially licensed Haikyu merchandise