Funko Hello Kitty POP Hello Kitty Polar Bear Vinyl Figure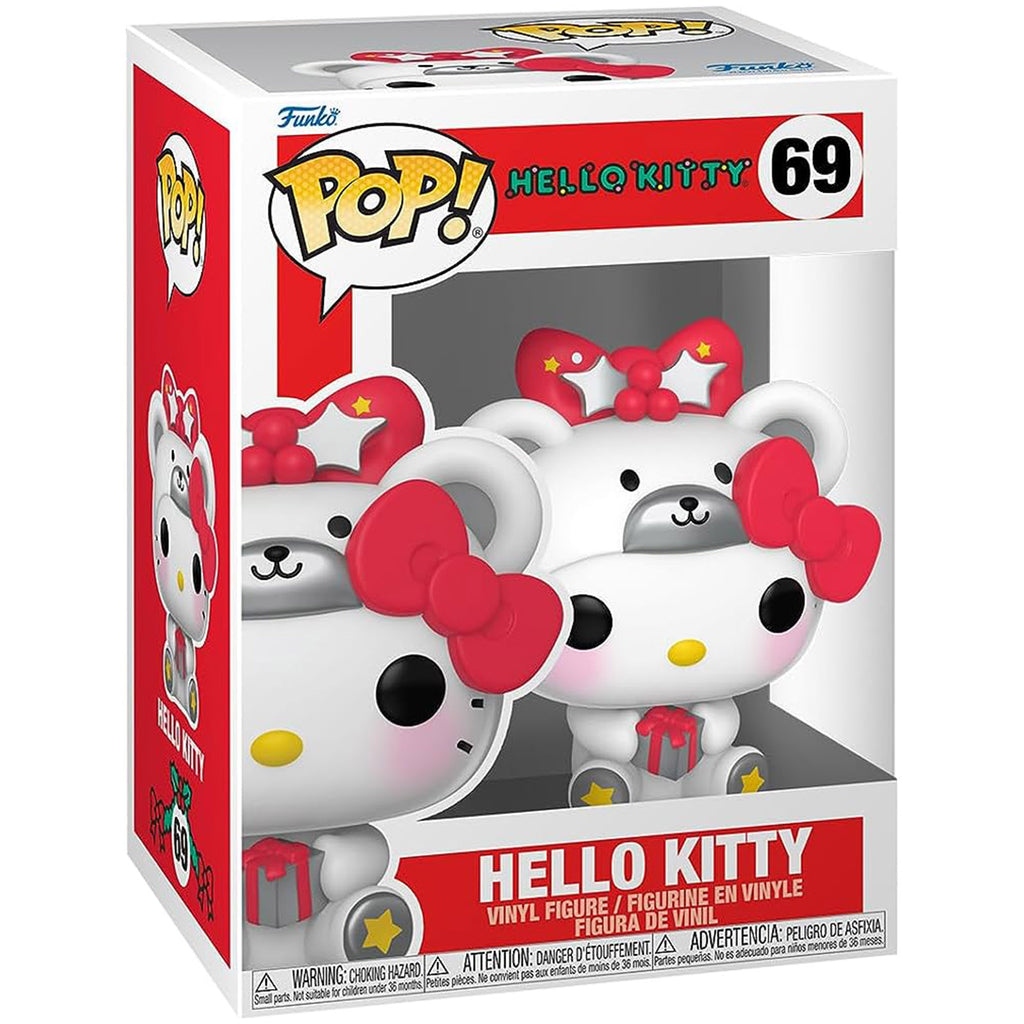 Funko Hello Kitty POP Hello Kitty Polar Bear Vinyl Figure
Key Features:
Hello Kitty and Polar Bear Fusion: The Funko Hello Kitty POP Hello Kitty Polar Bear Vinyl Figure uniquely blends the iconic Hello Kitty character with the wintery aesthetics of a polar bear. This creative combination offers a fresh and enchanting take on a beloved character.

Recognizable Character: Hello Kitty is a globally recognized and beloved character known for her cute appearance and universal appeal. This Funko POP figure captures Hello Kitty's signature features and playful demeanor, making it an instant hit among fans.

Collectible Appeal: Funko POP figures are highly collectible due to their unique design style and their representation of popular characters. This Hello Kitty Polar Bear figure is likely to become a prized addition to both Hello Kitty and Funko collections.

Durable Vinyl Construction: Constructed from durable vinyl material, the figure is designed to withstand display and handling. Whether placed on a shelf, desk, or within a display case, it retains its charm and quality.

Display Box: The figure comes in a windowed display box that showcases the character while providing protection from dust and potential damage. The box design often features artwork and design elements related to the character's theme.
Package Includes:
Funko Hello Kitty POP Hello Kitty Polar Bear Vinyl Figure