Funko Jujutsu Kaisen POP Toge Inumaki Vinyl Figure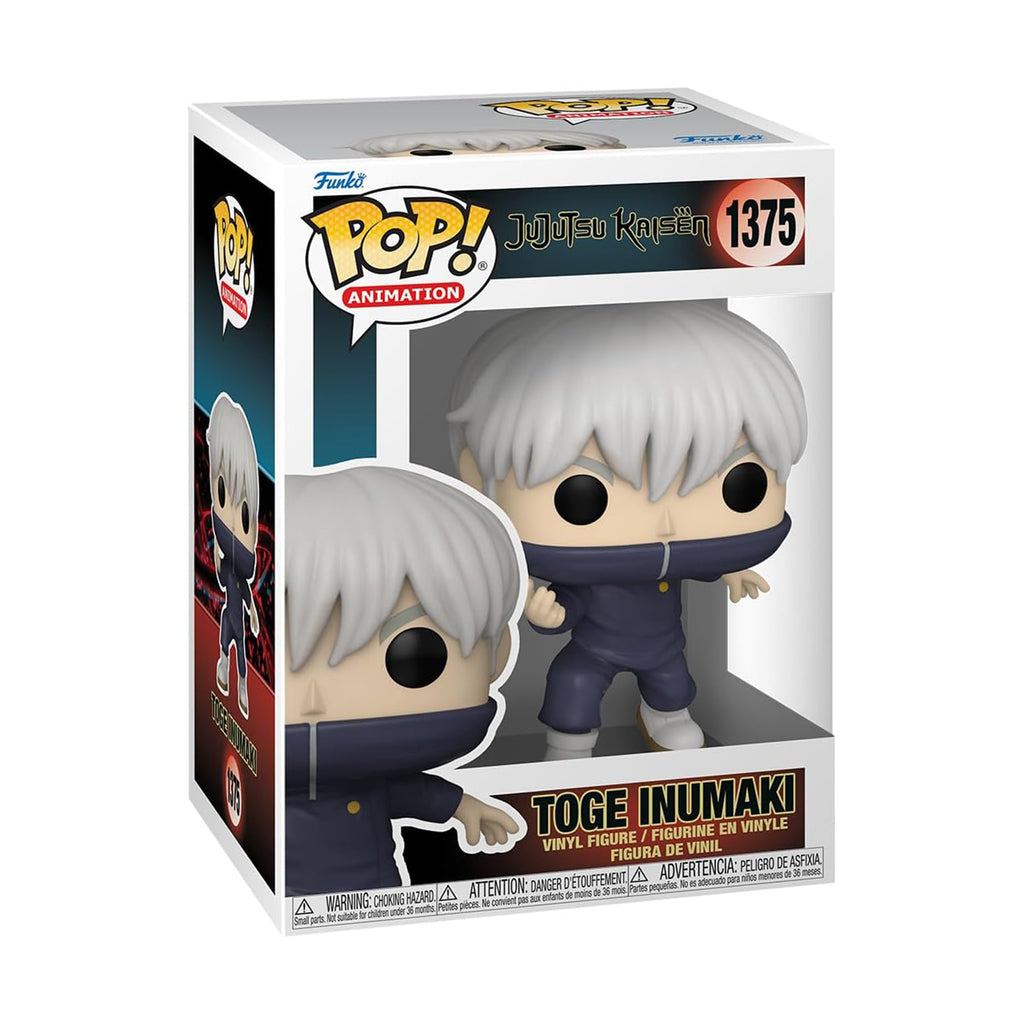 Step into the world of sorcery and curses with the Funko Jujutsu Kaisen POP Toge Inumaki Vinyl Figure. This collectible figurine brings to life the enigmatic and talented Jujutsu Sorcerer, Toge Inumaki, known for his unique Cursed Speech ability.
Standing approximately 3.75 inches tall, this POP figure showcases Toge's signature school uniform, complete with his signature bandana and earphones. The detailed sculpt and vibrant paintwork capture the essence of his mysterious and intriguing persona.
Made with high-quality vinyl, the Funko Jujutsu Kaisen POP Toge Inumaki Figure is not only a fantastic collectible but also durable enough for display in any Funko or Jujutsu Kaisen-themed collection. Whether you're a fan of the anime or manga, this figure is sure to captivate with its representation of Toge's extraordinary powers.
Assemble your own Jujutsu Sorcerer squad or add this figure to your existing Funko POP collection to unleash the world of curses, exorcisms, and supernatural battles. Whether displayed on your desk, bookshelf, or in your own Jujutsu Kaisen diorama, this Toge Inumaki figure is a must-have for fans of the series.
Product Details:
Funko Jujutsu Kaisen POP Toge Inumaki Vinyl Figure
Officially licensed Funko merchandise
Stands approximately 3.75 inches tall
Intricately designed to resemble Toge Inumaki from Jujutsu Kaisen
Made from durable vinyl material
Ideal for display and collecting
Perfect gift for Jujutsu Kaisen fans and collectors