Funko Marvel Werewolf By Night POP Elsa Bloodstone Vinyl Figure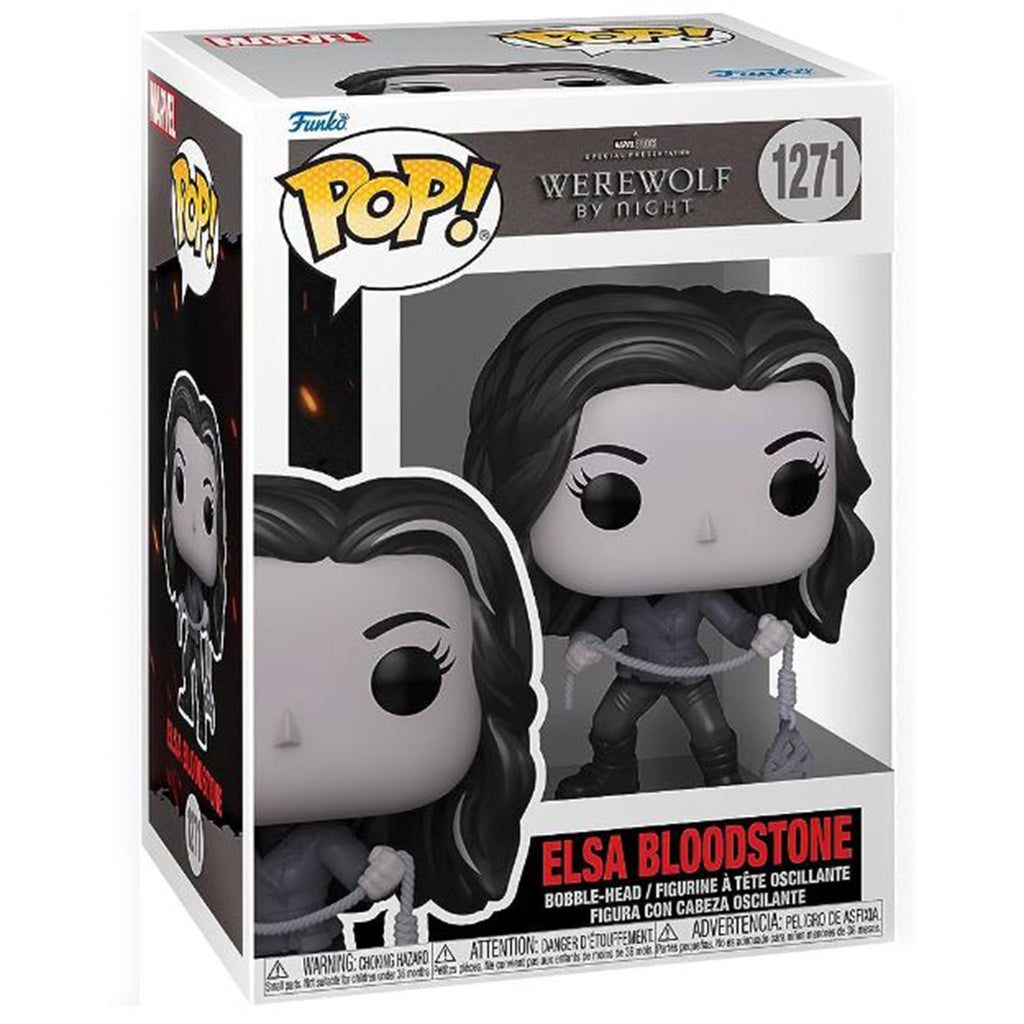 Funko Marvel Werewolf By Night POP Elsa Bloodstone Vinyl Figure
Presenting the Funko Marvel Werewolf By Night POP Elsa Bloodstone Vinyl Figure, a thrilling addition to Funko's vast collection of Marvel-inspired collectibles!
This figure captures the essence of Elsa Bloodstone, a fearless and skilled monster hunter in the Marvel universe, and Werewolf By Night, a classic character known for his lycanthropic abilities. Standing at approximately 3.75 inches tall, this stylized vinyl figure showcases Elsa Bloodstone in her signature outfit, armed with her trusty weapons and ready to take on any monstrous threat that comes her way.
With intricate details and vibrant colors, this POP vinyl figure perfectly embodies the spirit of both characters, making it a must-have for Marvel fans and Funko collectors alike. The figure comes in a beautifully designed box, ensuring that it remains in pristine condition while displayed or stored.
As part of Funko's commitment to creating special collectibles, the Werewolf By Night POP Elsa Bloodstone Vinyl Figure is part of the Specialty Series, adding an extra layer of exclusivity to this unique item.