Funko Rocks POP 21 Savage Vinyl Figure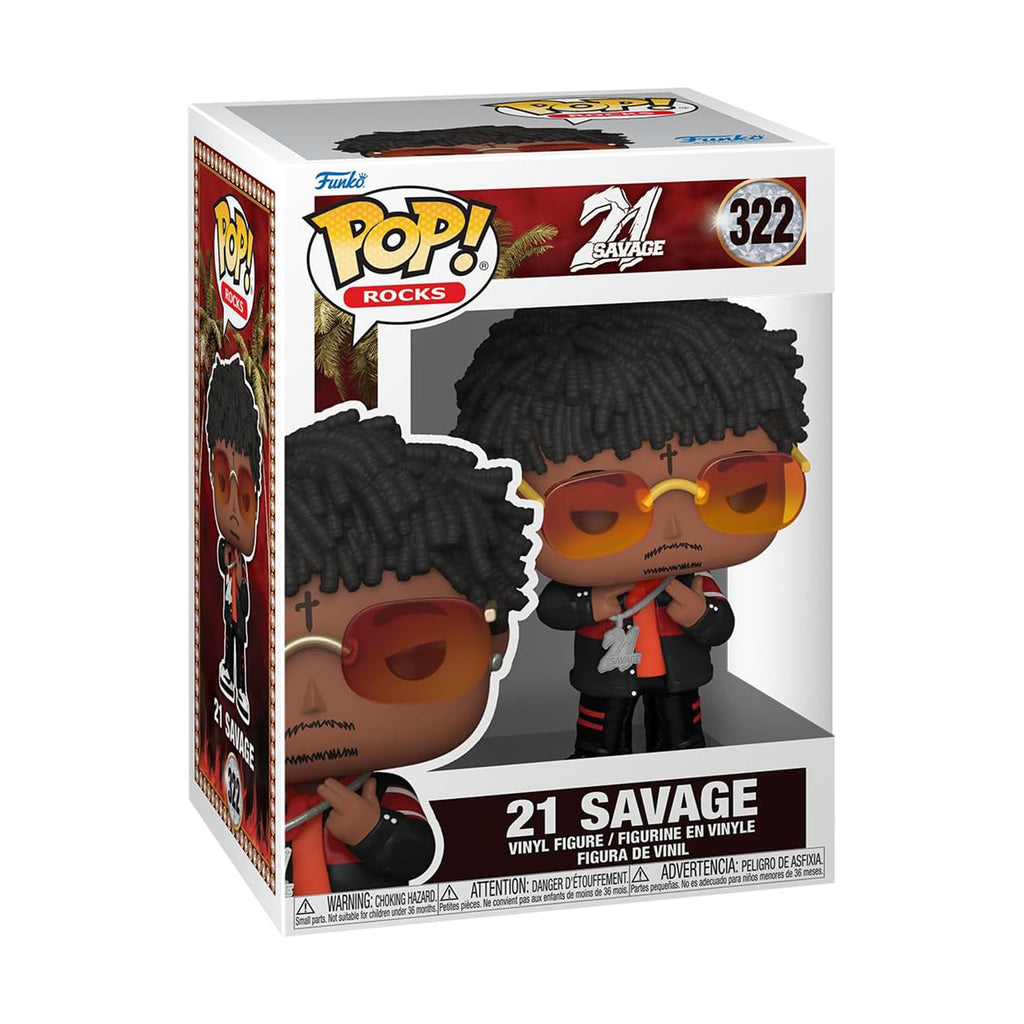 Celebrate the unique artistry of 21 Savage with the Funko Rocks POP 21 Savage Vinyl Figure. This striking figure brings the talented rapper, 21 Savage, to life with his signature style and charismatic presence.
Standing at approximately 3.75 inches tall, this Funko POP figure features 21 Savage in his iconic outfit, complete with his distinct face tattoos, chains, and stylish attire. With meticulous attention to detail, Funko has perfectly captured 21 Savage's confident expression and undeniable swag.
Made from high-quality vinyl, this 21 Savage figure is built to withstand the tests of time and can be displayed proudly on your shelves, desk, or in your collector's case. Whether you're a fan of 21 Savage's music, a collector of Funko figures, or appreciate his artistic impact, this 21 Savage Vinyl Figure is a must-have addition to your collection.
Celebrate the musical maverick, display your love for 21 Savage, or showcase your admiration for his unique style and talent. This figure is also an excellent gift for music enthusiasts, rap fans, and collectors who appreciate the diverse world of music and the artistry of Funko POP figures.
Product Details:
Funko Rocks POP 21 Savage Vinyl Figure
Features the talented rapper 21 Savage in his iconic outfit
Stands at approximately 3.75 inches tall
Captures 21 Savage's confident expression and unique style
Made from high-quality vinyl
Perfect for display, collection, and gifting
Officially licensed Funko Rocks merchandise