Funko Star Wars Pocket POP Young Leia With Lola Keychain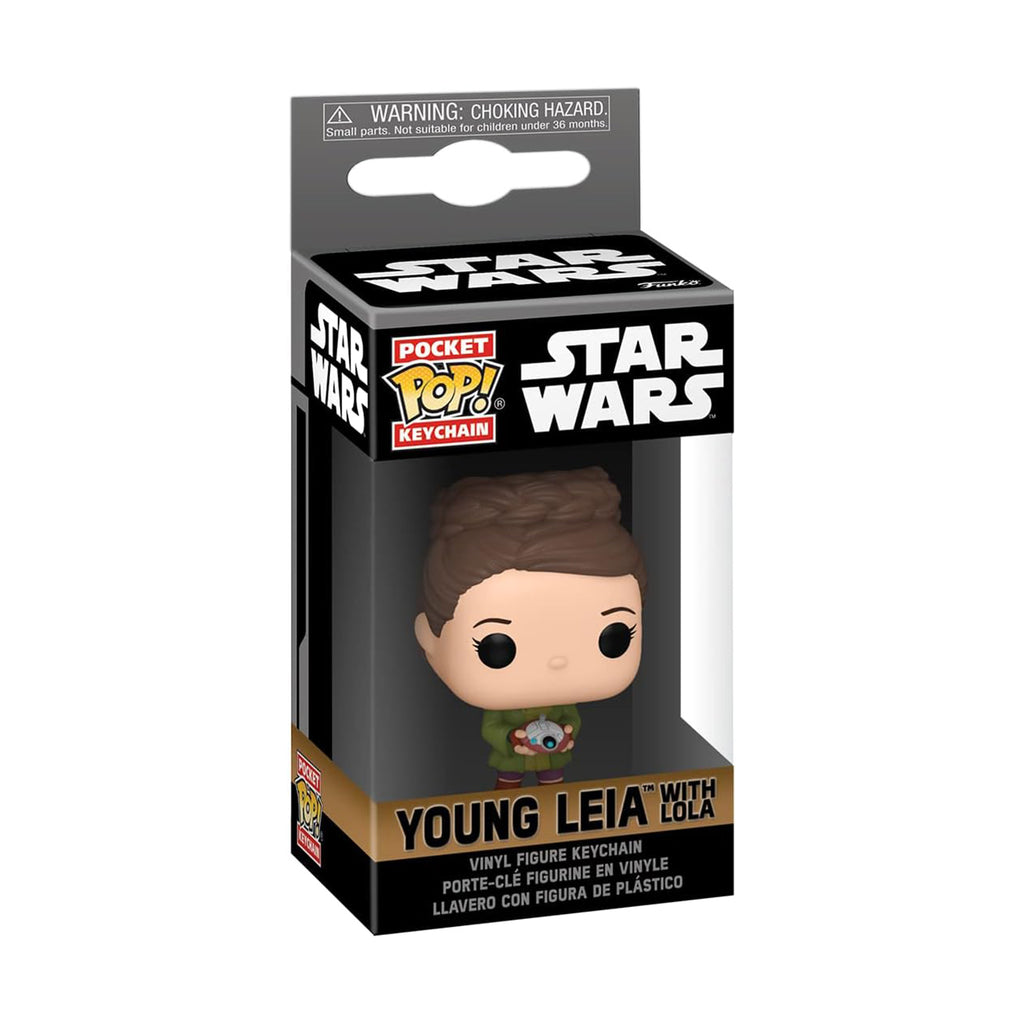 Experience the magic of a galaxy far, far away with the Funko Star Wars Pocket POP Young Leia with Lola Keychain. This delightful keychain features the iconic Young Leia Organa from the legendary Star Wars saga, accompanied by her loyal companion, Lola the adorable space critter.
The keychain showcases a pocket-sized version of Young Leia Organa, capturing her youthful charm and fearless spirit. Standing at a convenient size, this vinyl figure measures approximately 1.75 inches tall, making it a perfect accessory to carry with you wherever you go.
Lola, the endearing space critter, adds an extra touch of cuteness to this keychain, making it a must-have for Star Wars fans of all ages.
Crafted with high-quality materials, this Funko keychain is designed to withstand daily use and proudly display your love for Star Wars. Attach it to your keys, backpack, or bag, and let Young Leia and Lola accompany you on all your daily adventures.
Whether you're a lifelong Star Wars devotee or a new fan, this Pocket POP Young Leia with Lola Keychain is an excellent addition to your collection and a fantastic gift for fellow Star Wars enthusiasts.
Product Details:
Funko Star Wars Pocket POP Young Leia with Lola Keychain
Pocket-sized representation of Young Leia Organa and Lola
Measures approximately 1.75 inches tall
Made from high-quality materials for durability
Perfect for displaying on keys, backpacks, and bags
Ideal gift for Star Wars fans and collectors