Funko The Wire POP Bubbles Vinyl Figure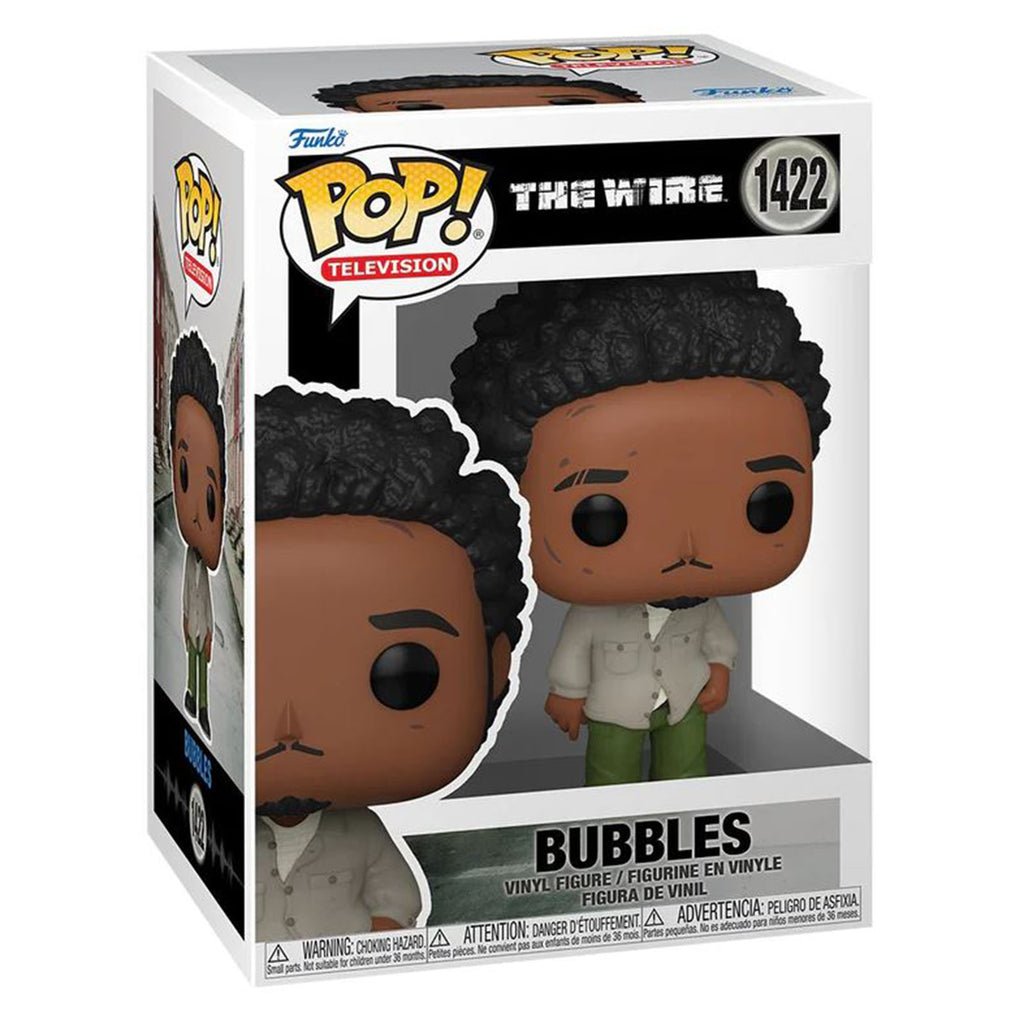 The "Funko The Wire POP Bubbles Vinyl Figure" is a collectible vinyl figure based on the character Bubbles from the television series "The Wire." Here's a description of this product:
Bubbles Design: This Funko POP figure features a vinyl representation of the character Bubbles, a key character from the acclaimed television series "The Wire." Bubbles is known for his distinctive appearance and his role in the series.

Size: Funko POP figures typically measure around 3.75 inches in height. This compact size is perfect for collecting and displaying on shelves, desks, or in a display case.

Material: These figures are made of vinyl, and they are typically designed with attention to detail, capturing the unique characteristics and appearance of the character they represent.

Collectible: Funko POP figures are highly collectible and are sought after by fans of various pop culture franchises. They often become valuable collector's items.

Officially Licensed: Funko's figures are officially licensed products, ensuring that they accurately represent the characters from the source material.