Funko Trigun POP Meryl Stryfe Vinyl Figure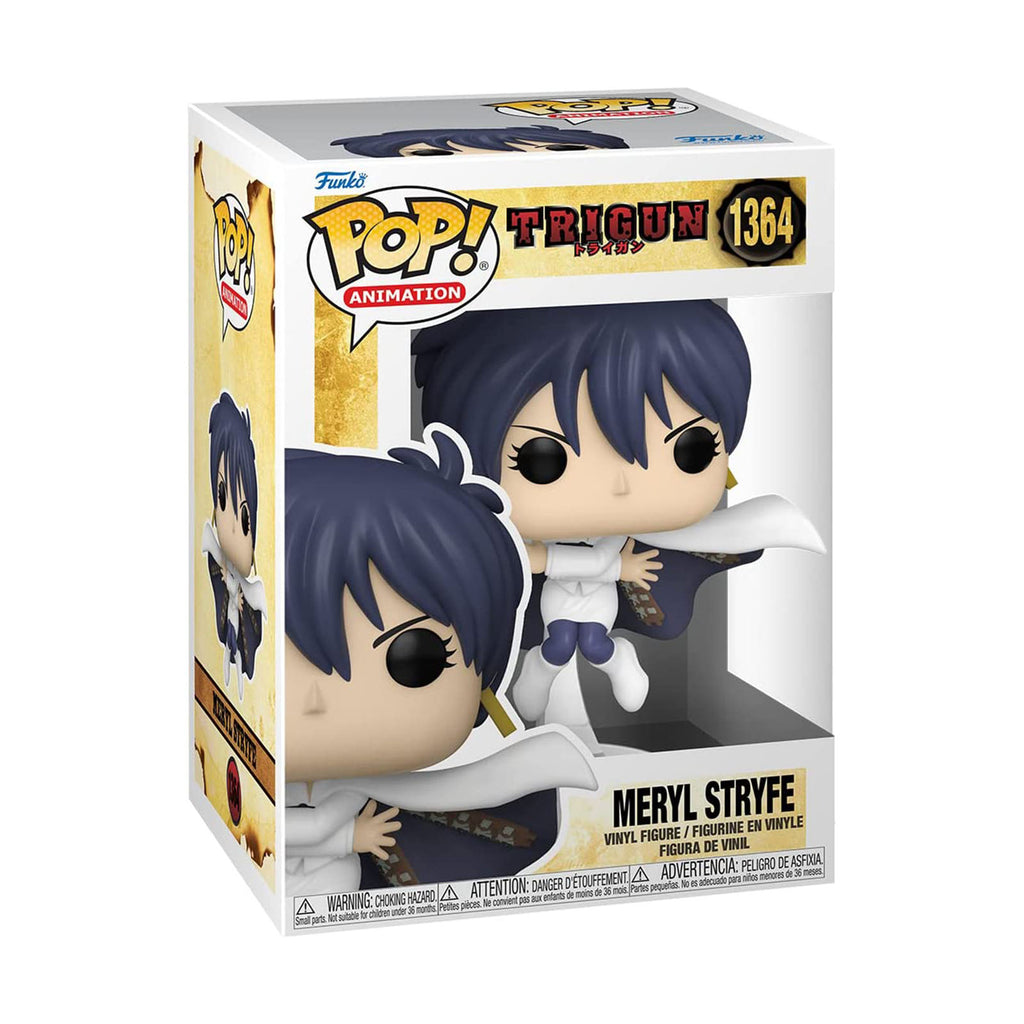 Step into the adventurous world of Trigun with the charming Funko Trigun POP! Meryl Stryfe Vinyl Figure. This officially licensed collectible showcases the dynamic and resourceful character Meryl Stryfe, ready to join your Trigun memorabilia collection.
Standing approximately 3.75 inches tall, this Funko Pop! figure captures Meryl's signature style and personality. From her iconic short blue hair to her determined expression, every detail is meticulously crafted. The figure's vibrant colors and dynamic pose truly bring Meryl Stryfe to life, making it a delightful addition to any display.
Whether you're a dedicated fan of Trigun or an avid collector of Funko Pop! figures, this Meryl Stryfe vinyl figure is a must-have. Display it proudly on your shelf, desk, or alongside other Trigun characters to showcase your love for the series and your admiration for Meryl's spirited persona.
Product Details:
Officially licensed Funko Pop! figure
Character: Meryl Stryfe
Height: Approximately 3.75 inches
Material: Premium quality vinyl
Package Includes:
1 Funko Trigun POP! Meryl Stryfe Vinyl Figure
Please note that this collectible vinyl figure is intended for display purposes only and is not suitable for children under the age of 3.
Invite the spirited Meryl Stryfe into your Trigun collection with the Funko Trigun POP! Meryl Stryfe Vinyl Figure. Don't miss this opportunity to celebrate the adventure and excitement of Trigun with this captivating collectible. Order now and let Meryl Stryfe take her rightful place among your most cherished Trigun treasures!