Funko Yu-Gi-Oh POP Joey Wheeler Vinyl Figure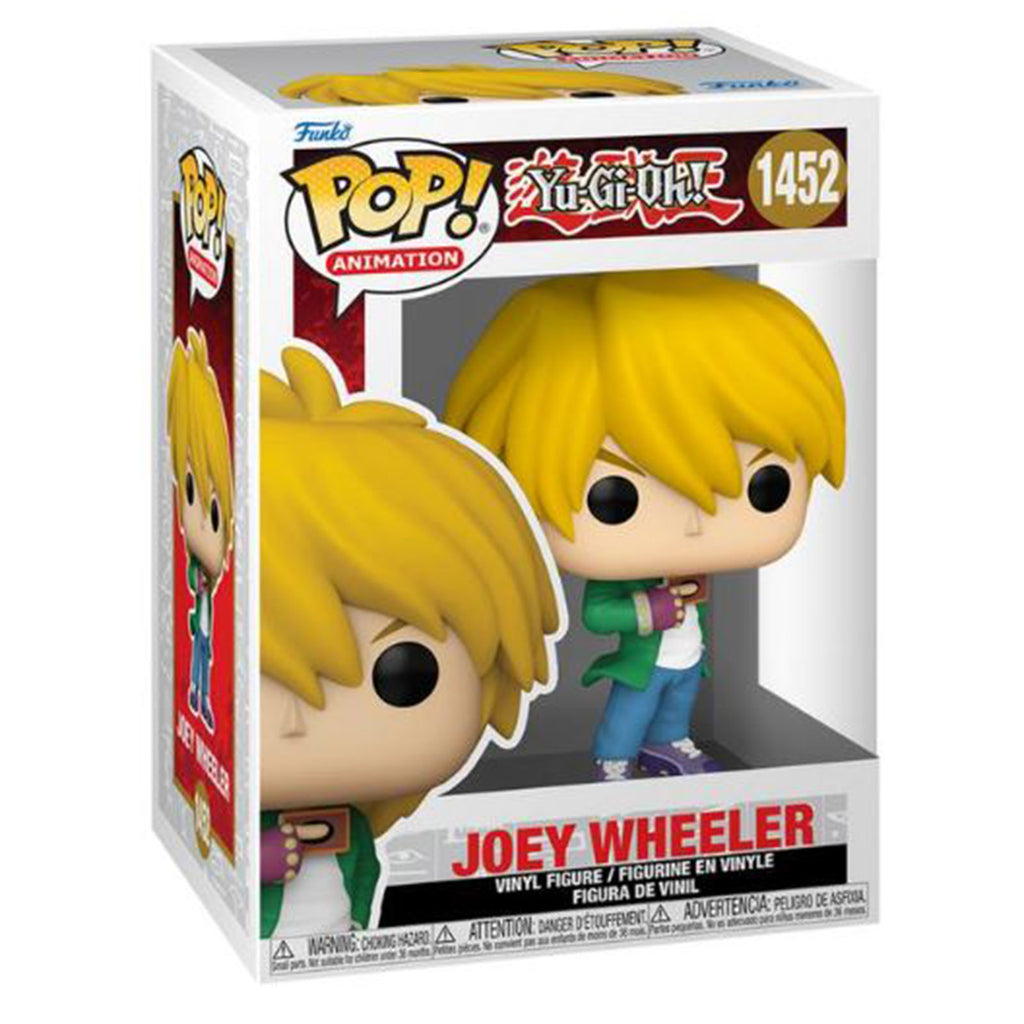 Funko Yu-Gi-Oh POP Joey Wheeler Vinyl Figure
Yu-Gi-Oh! Character: Joey Wheeler is a well-loved character from the Yu-Gi-Oh! series, known for his dueling skills, distinctive Brooklyn accent, and loyal friendship with the main protagonist, Yugi. This Funko POP figure brings Joey's personality to life and is sure to resonate with fans of the franchise.

Collectible Charm: Funko POP figures are cherished for their distinct design style and their portrayal of renowned characters from various franchises. The Joey Wheeler Vinyl Figure is likely to become a treasured piece for both Yu-Gi-Oh! enthusiasts and Funko collectors.

Character Accuracy: The figure's design captures Joey Wheeler's recognizable appearance, featuring his signature hairstyle, outfit, and characteristic pose. This attention to detail makes the figure instantly identifiable and appealing to fans.

Sturdy Vinyl Build: Crafted from durable vinyl material, the figure is constructed to withstand display and handling. Whether displayed on a shelf, desk, or within a collection, it maintains its quality and charm.
Package Includes:
Funko Yu-Gi-Oh POP Joey Wheeler Vinyl Figure