Funko Yu-Gi-Oh POP Yami Yugi Vinyl Figure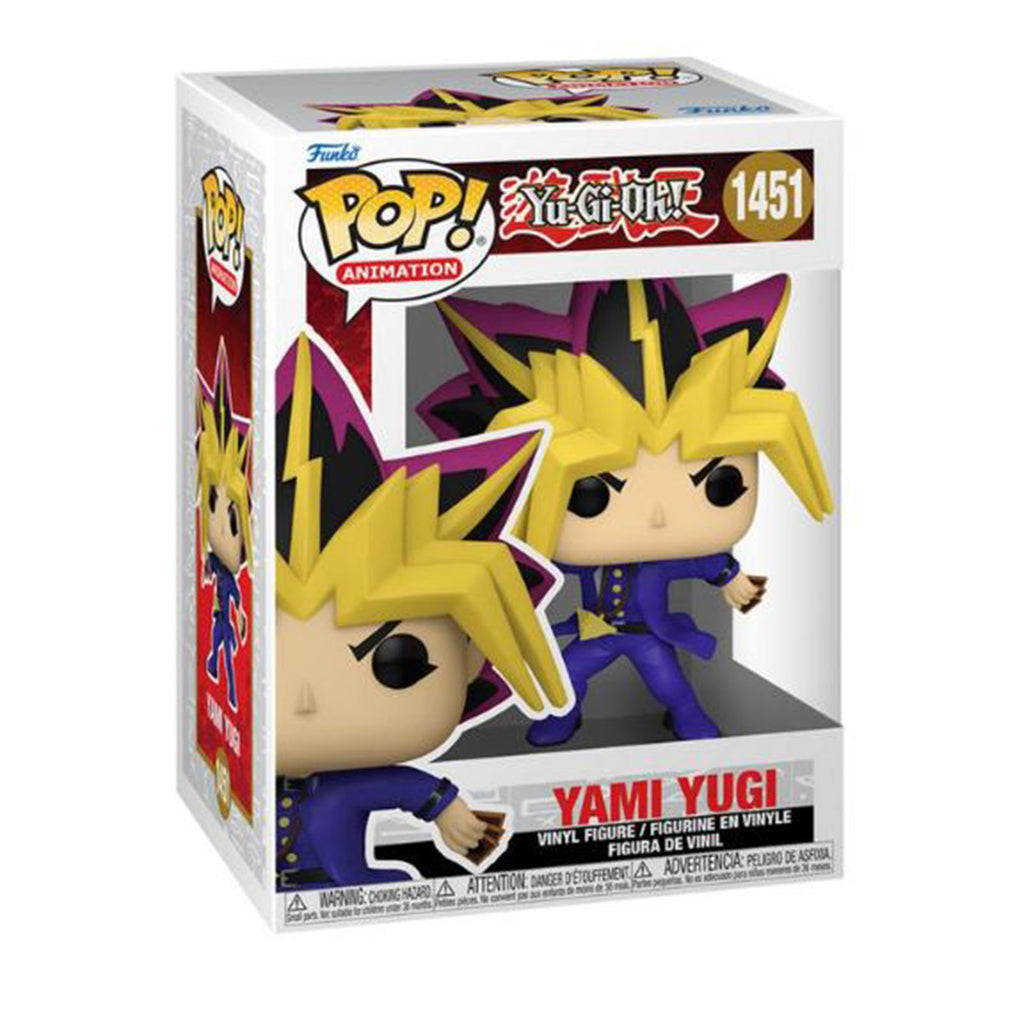 Funko Yu-Gi-Oh POP Yami Yugi Vinyl Figure
Key Features:
Yu-Gi-Oh! Character: Yami Yugi is a central character in the Yu-Gi-Oh! series, known for his strategic dueling skills and charismatic presence. This Funko POP figure captures Yami Yugi's distinctive appearance and is sure to resonate with fans of the franchise.

Collectible Appeal: Funko POP figures are renowned for their unique design style and their representation of well-known characters from various franchises. The Yami Yugi Vinyl Figure is likely to become a prized piece for both Yu-Gi-Oh! enthusiasts and Funko collectors.

Character Representation: The figure's design stays true to Yami Yugi's iconic look, featuring his signature hairstyle, outfit, and confident pose. This attention to detail makes the figure instantly recognizable and appealing to fans.

Durable Vinyl Construction: Made from durable vinyl material, the figure is designed to withstand display and handling. Whether placed on a shelf, desk, or in a collection, it retains its quality and charm.

Display Box: The figure comes in a display box with a clear window, allowing collectors to showcase the figure while protecting it from dust and potential damage. The box design often features elements related to the character's theme.
Package Includes:
Funko Yu-Gi-Oh POP Yami Yugi Vinyl Figure