Giant Squid Monterey Bay Sea Life Figure Safari Ltd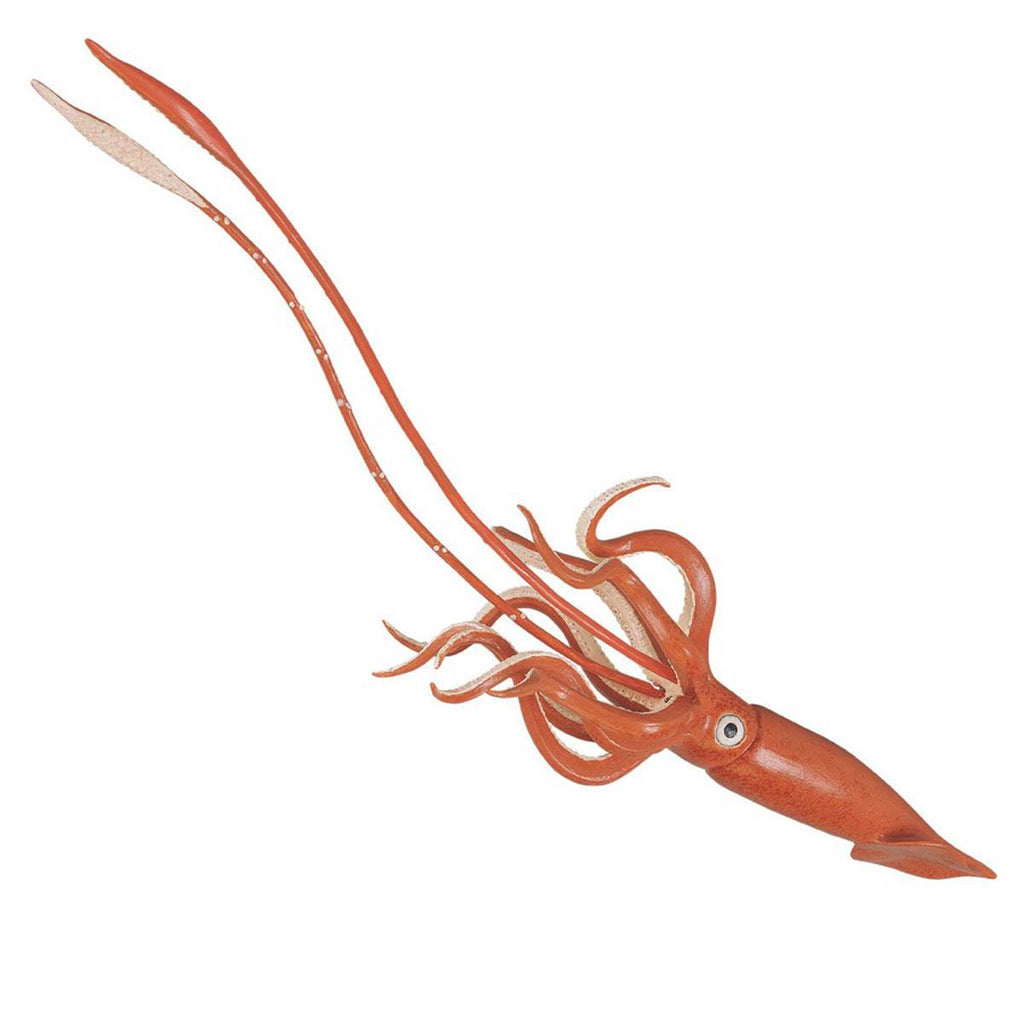 The Giant Squid Monterey Bay Sea Life Figure by Safari Ltd is a highly detailed and intricately designed toy that is perfect for kids and collectors alike. This figure is modeled after the elusive giant squid that lurks in the depths of the ocean, with a long, slender body, large eyes, and long tentacles.
The attention to detail on this figure is truly impressive, with every wrinkle and suckered tentacle carefully crafted to create a lifelike appearance. The figure is also hand-painted to perfection, featuring a range of colors and shades that accurately capture the look and feel of a living giant squid.
One of the most impressive features of this figure is its size, measuring in at an impressive 17.75 inches in length and 2.3 inches in height. This size makes it perfect for display purposes, and its realistic appearance is sure to capture the attention of anyone who sees it.
But, this figure isn't just meant to sit on a shelf. It's also designed to be played with, with movable tentacles that can be positioned in a variety of ways. Kids will love imagining themselves in an underwater world, battling against the giant squid and its powerful tentacles!
Overall, the Giant Squid Monterey Bay Sea Life Figure by Safari Ltd is an exceptional product that showcases the craftsmanship and attention to detail that makes this company so well-known. Both kids and adults will appreciate the quality of this figure, and its lifelike appearance is sure to impress anyone who sees it. Whether you're a collector or just looking for a fun and educational toy for your child, this figure is definitely worth checking out!
Recommended Age: 3+
Dimensions:   17.75" x 3.32" x 2.34"