Giant Squid Sea Life Safari Ltd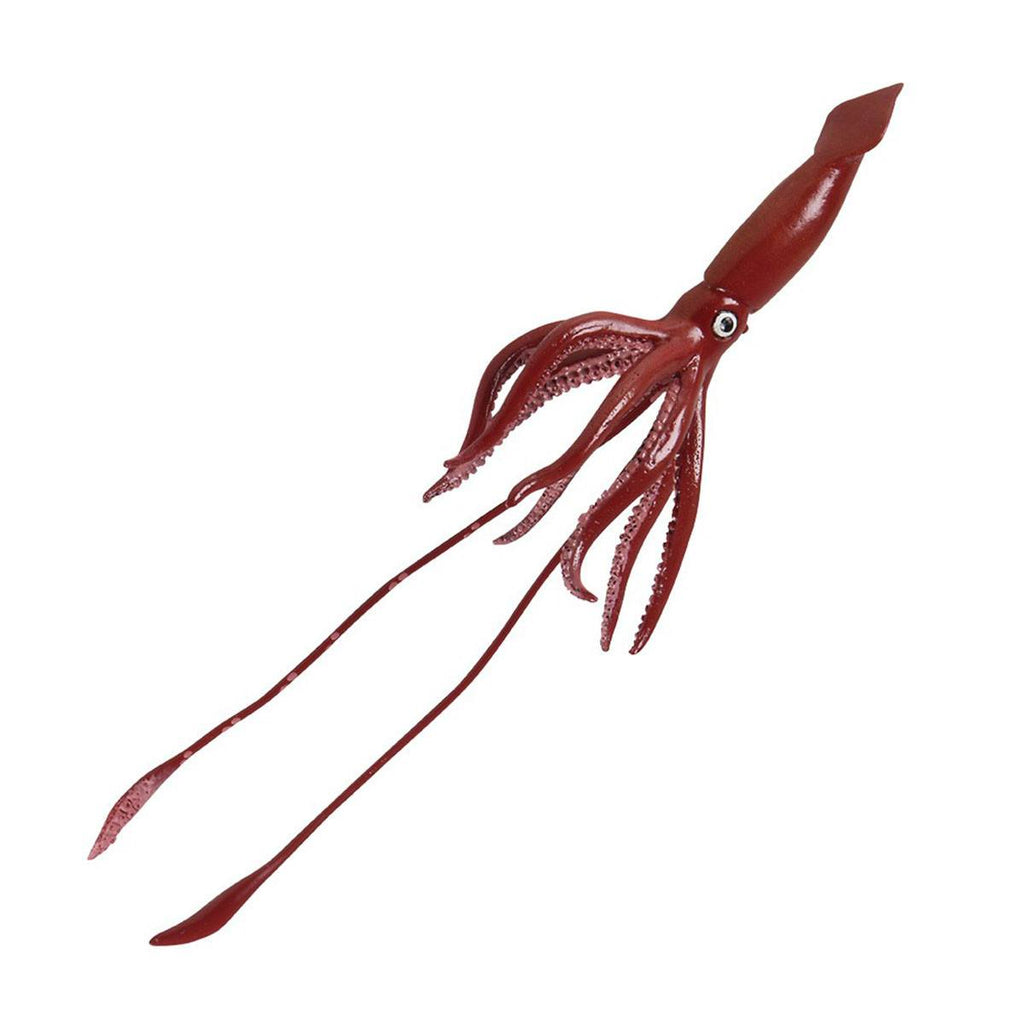 The Giant Squid by Safari Ltd is an exceptional addition to the Sea Life collection. This highly detailed replica is crafted to resemble one of the largest and most elusive creatures in the ocean. The Giant Squid is said to have lived in the ocean for over 500 million years. This sea creature can grow up to 43 feet long, and it possesses ten arms that can reach up to 30 feet in length.
The accuracy and attention to detail of this sea creature make it perfect for educational purposes. The figurine is crafted using non-toxic materials and is hand-painted with environmentally-friendly paints to ensure that it is safe for children to handle. The lifelike appearance of this toy ensures that it will pique the interest of young children and entice them to learn more about the vast underwater ecosystem.
This hand-painted figurine can also be used as an impressive decoration or addition to a collection. The Giant Squid is 9.5 inches long, making it a perfect size to display on a shelf or in a diorama. The figurine is also highly durable and can withstand frequent handling, making it perfect for playtime or educational purposes.
Overall, the Giant Squid by Safari Ltd is a fantastic choice for any child who is interested in sea life, or for anyone who simply admires the intricate and awe-inspiring creatures that populate the depths of the ocean. This highly detailed and realistic model is sure to be a hit with kids and adults alike, and it is sure to provide a great deal of enjoyment, as well as help in educating people about the mysteries of the deep.
Recommended Age: 3+
Dimensions:   9.56" x 2.15" x 2.15"