Gloom Unhappy Homes The Card Game Expansion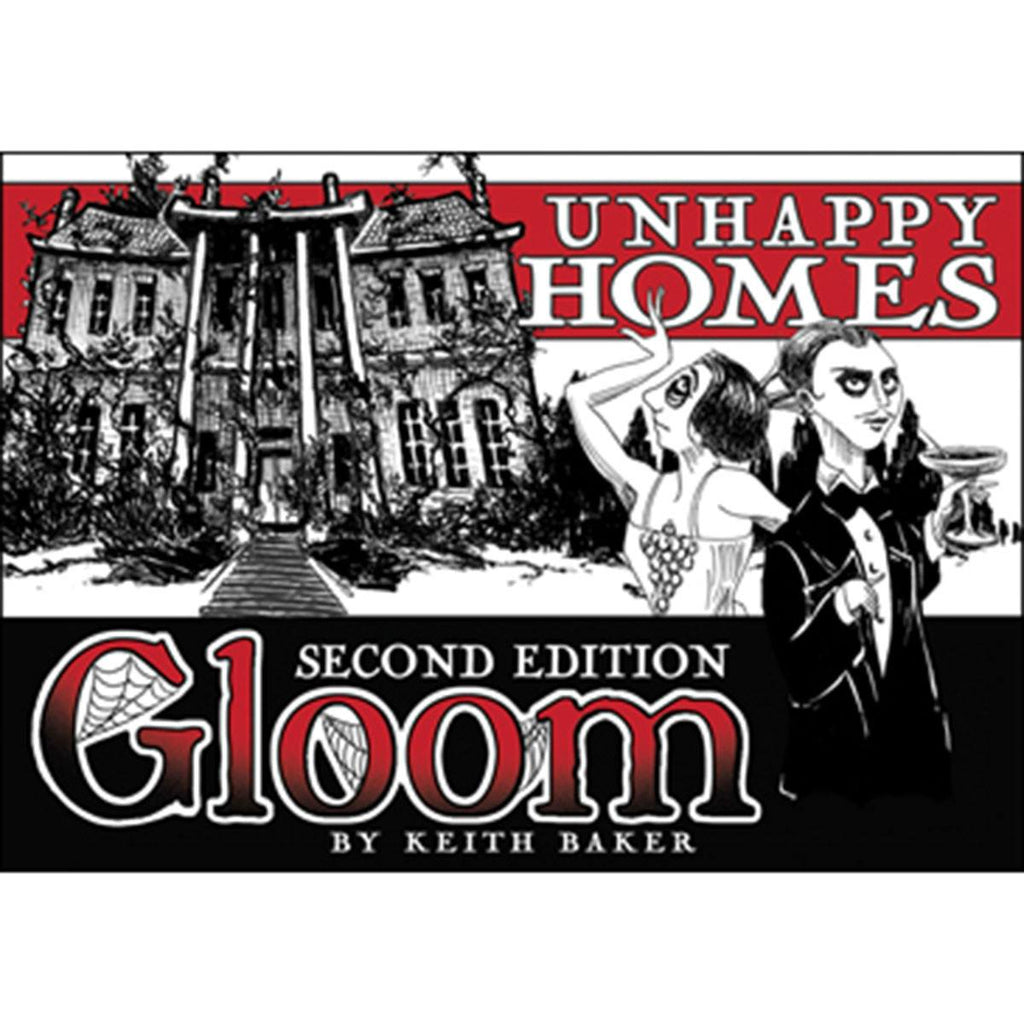 This is the Gloom Unhappy Homes Expansion Pack for the Gloom card game. It's an expansion pack, so you'll need the Gloom base set to play. In the Unhappy Homes Expansion Pack there are some rule additions for Mysteries, Residencies, and it allows for and additional player in the game. 
If you don't know much about Gloom, it's a hilarious game of punishing your chosen family with tragedies and misfortune. Super fun!
Remember: this game is not a stand alone game, it requires the original Gloom card game.
Requires 2 to 4 players for Gloom The Card Game
Game Play is around 60 minutes
Recommended Age: 13+
Condition: Brand New and Sealed