Green Toys Mixer Green And Yellow Construction Truck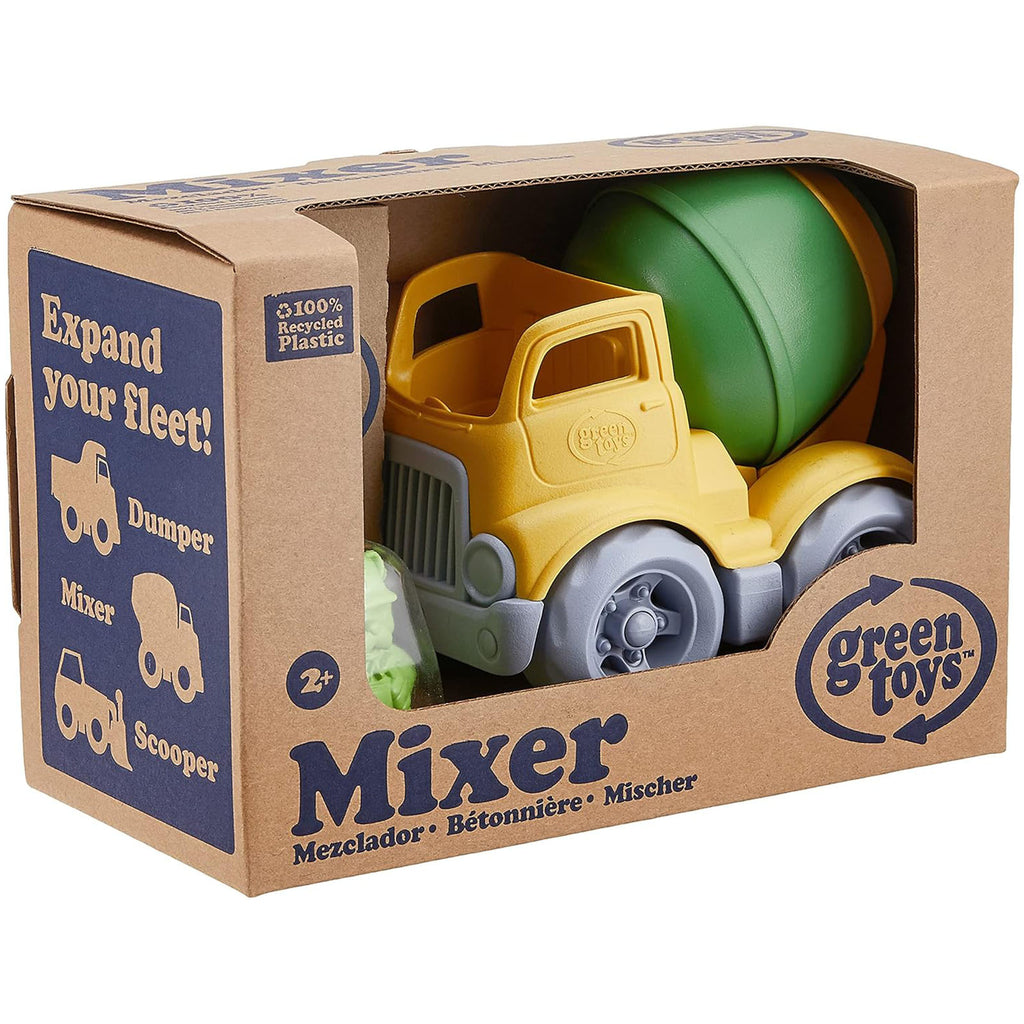 The Green Toys Mixer is a toy construction truck designed for children, known for its eco-friendly materials and durability. Here are some key features and details about the Green Toys Mixer:
Eco-Friendly Materials: Green Toys is committed to sustainability, and the Mixer is made from 100% recycled plastic, primarily recycled milk jugs. This helps reduce plastic waste and ensures child safety.

Safe and Non-Toxic: The materials used in the Mixer are free from BPA, PVC, and phthalates, making it safe for children to play with. It meets or exceeds safety standards.

Classic Construction Truck Design: The Mixer is designed in a classic cement mixer truck style with a rotating drum. It features a green and yellow color scheme, making it visually appealing to kids.

Durability: Green Toys products are known for their durability and can withstand rough play, both indoors and outdoors. The Mixer is built to last.

Imaginative Play: This toy encourages imaginative play as children can engage in construction and transportation scenarios. They can rotate the drum and "mix" imaginary materials.

Easy to Clean: The Mixer is easy to clean and can be washed in the dishwasher, which is practical for parents.