Griffin Mythical Realms Figure Safari Ltd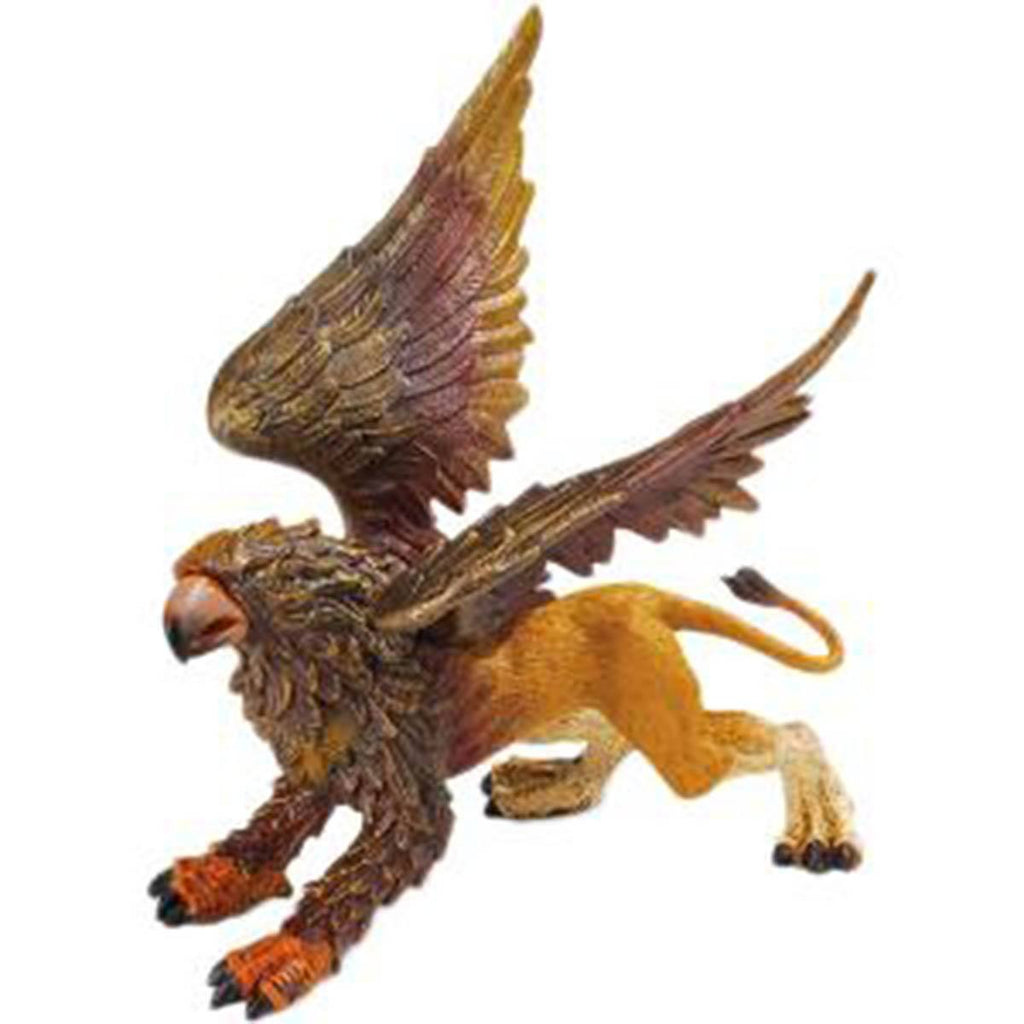 The Griffin Mythical Realms Figure from Safari Ltd is a magnificent creature that is sure to capture the attention of both kids and adults. Known as the king of beasts in mythology, the Griffin combines the body of a lion with the head and wings of an eagle to create a formidable and formidable creature.
This highly-detailed figure features intricate feathers and scales that are carefully sculpted and painted by hand for a lifelike appearance. The beak, talons, and teeth are also finely crafted to add another level of realism to the figure. Standing at 4.2 inches, the Griffin Mythical Realms Figure is perfect for display on shelves, desks, or in a collection.
The Griffin also has a rich history in Greek mythology and was popularized in medieval Europe as a symbol of strength, courage, and power. This figure is a great way to introduce kids to mythology and history while also sparking their imagination and creativity.
The figure is made with high-quality materials that are safe and durable for years of play and display. Whether it's used as a toy, decoration, or educational tool, the Griffin Mythical Realms Figure from Safari Ltd is sure to impress and delight anyone who sees it.
Overall, the Griffin Mythical Realms Figure is a fantastic addition to any collection of mythological creatures. Its high level of detail and quality construction make it a must-have for fans of the Griffin and anyone who appreciates finely crafted figures. Get yours today and experience the magic and wonder of this magnificent creature!
Recommended Age: 3+
Dimensions:   4.33" x 4.99" x 4.29"