Gund Sanrio Hello Kitty Teddy Bear 10 Inch Plush Figure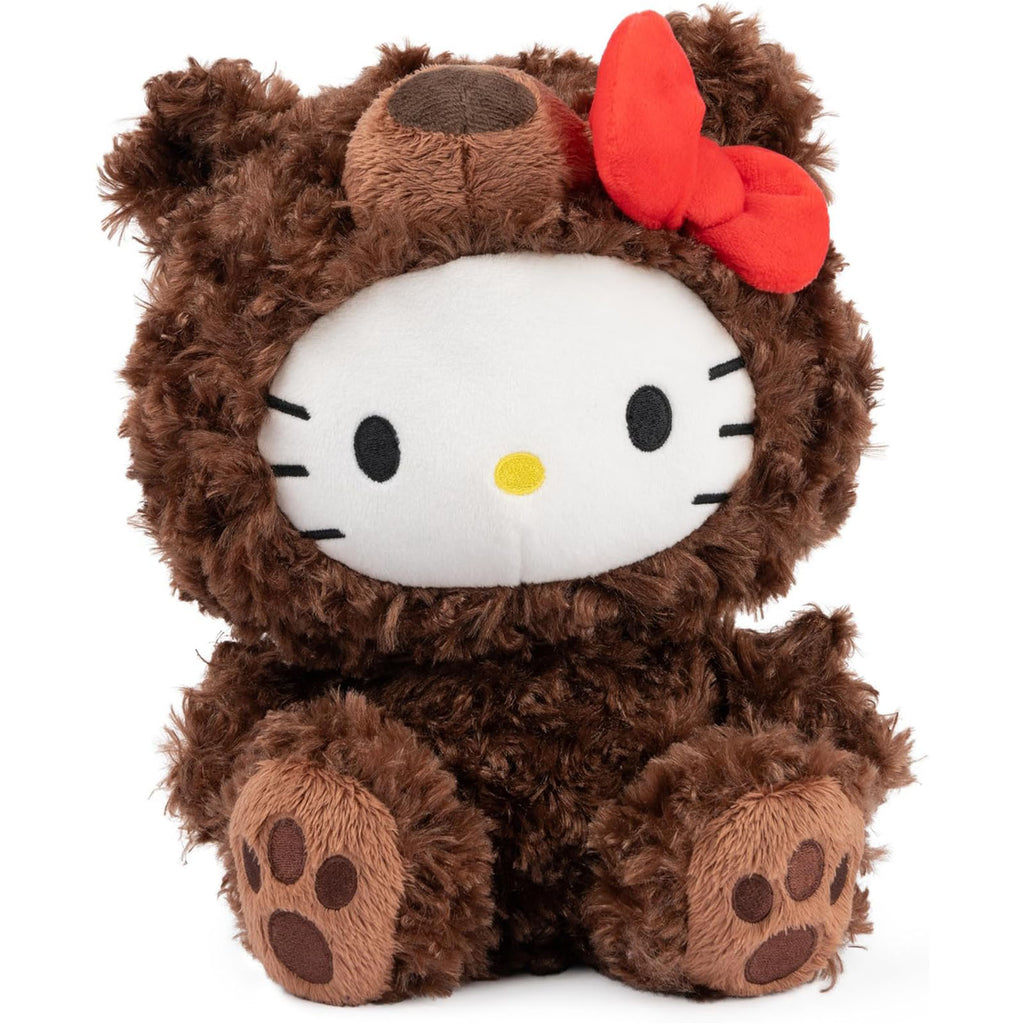 The Gund Sanrio Hello Kitty Teddy Bear 10 Inch Plush Figure is a delightful fusion of two iconic and beloved characters in the world of plush toys. This plush figure features the adorable Hello Kitty donning a charming teddy bear costume. Standing at a cuddly 10 inches tall, Hello Kitty's classic design is beautifully combined with the timeless appeal of a teddy bear, resulting in a huggable and endearing collectible. The attention to detail is exceptional, with Hello Kitty's trademark bow and cute expression perfectly preserved, while the teddy bear outfit adds an extra layer of cuteness and charm.
This Hello Kitty Teddy Bear Plush Figure is not just a collectible; it's a heartwarming and comforting companion that's perfect for fans of Sanrio's iconic characters and teddy bear enthusiasts alike. Whether displayed on your shelf, placed on your bed, or given as a thoughtful gift, this plush figure captures the essence of both Hello Kitty and teddy bears, creating a truly unique and lovable character that's sure to bring smiles to faces of all ages. It's a delightful addition to any plush toy collection and a cuddly reminder of the enduring appeal of these beloved characters.