Hot Focus Unicorn Secret Message Journal Set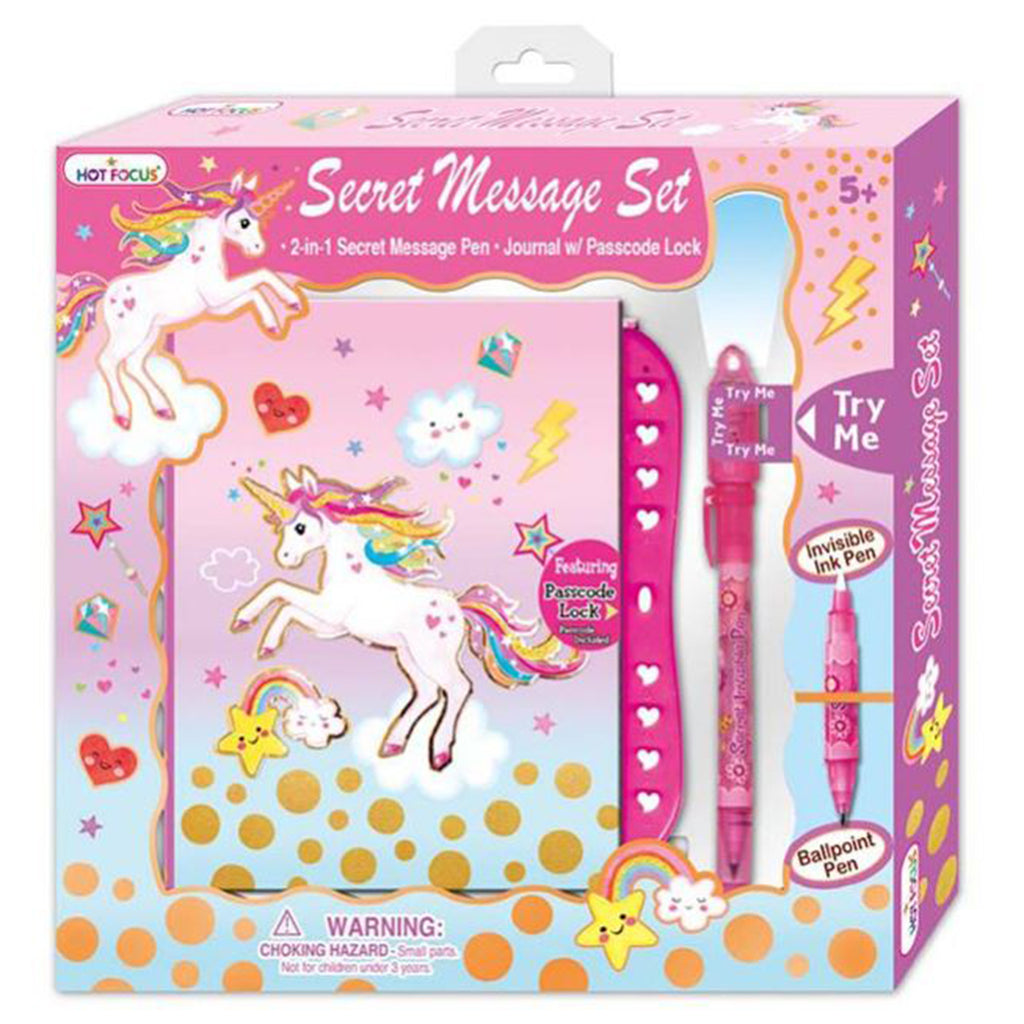 Introducing the Hot Focus Unicorn Secret Message Journal Set – a whimsical and magical way to keep your secrets safe and express your inner creativity! Get ready to embark on a journey filled with unicorns, dreams, and hidden messages with this enchanting journal set.
The Hot Focus Unicorn Secret Message Journal Set features a beautifully designed journal adorned with delightful unicorn-themed artwork. This journal is not just an ordinary notebook; it holds the power to unlock secret messages and hidden surprises. With its lock and key, only you can access the treasures hidden within its pages.
Open up the journal, and you'll find a world of creativity waiting for you. Each page is filled with unicorn-themed illustrations, inspiring quotes, and interactive activities that spark your imagination. Use the included unicorn pen and the invisible ink pen to write secret messages and reveal them later using the special UV light on the pen's cap. It's a magical way to communicate with your inner circle and keep your thoughts and dreams secure.
A great gift for any fan of the franchise! 

Recommended Age: 8+
Condition: Brand New