Humpback Whale Sea Life Figure Safari Ltd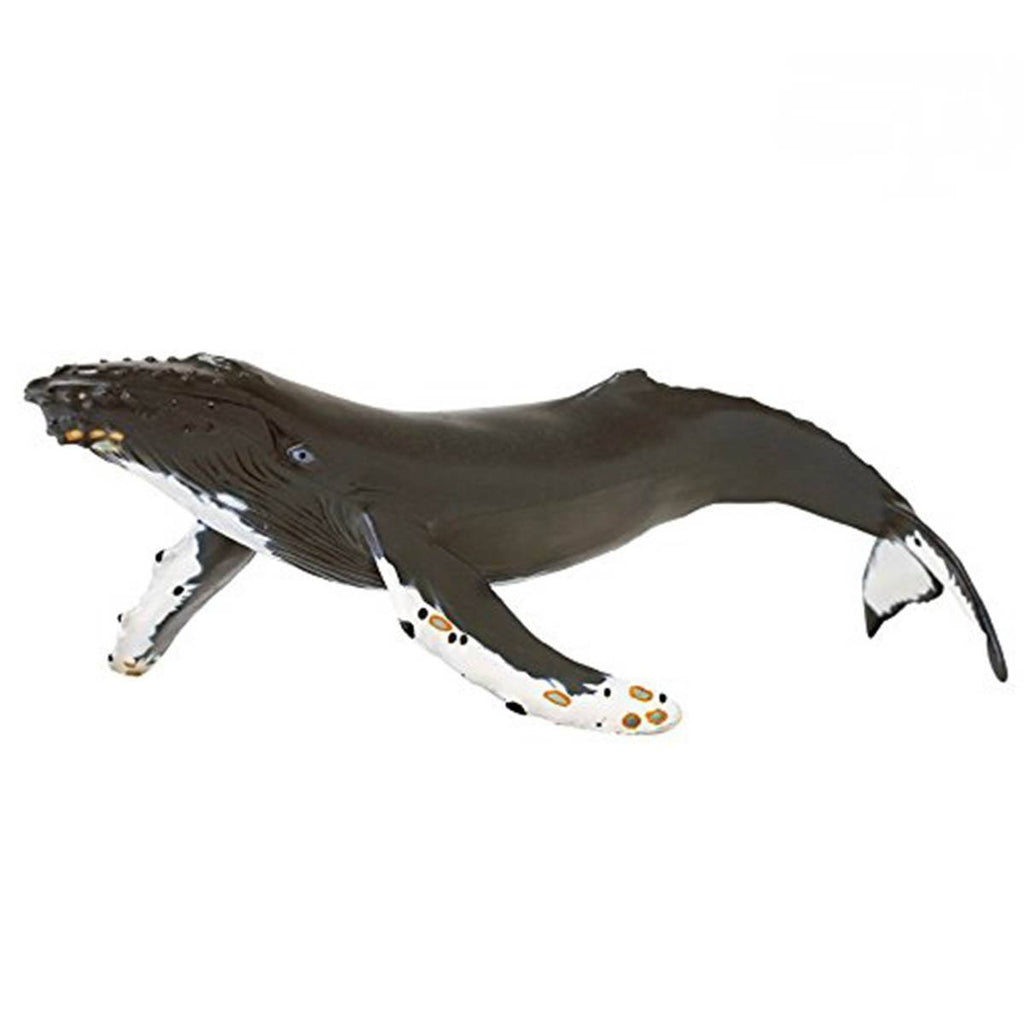 The Humpback Whale Sea Life Figure by Safari Ltd is a beautifully crafted figurine that is sure to capture the imagination of sea-life enthusiasts. Made from high-quality materials, this figure is designed to be both durable and lifelike in appearance, making it an excellent addition to any collection.
Measuring approximately 13.7 inches in length, the figure captures the majesty and grace of the magnificent humpback whale with impressive detail. Its pristine white underbelly is complemented by the slate grey complexion of its back and tail, while its iconic hump is prominently displayed.
The figurine is delicately crafted with a variety of intricate details, such as the whale's distinctive pectoral fins and flukes, and its gaping blowhole. The whale's exterior is covered in a unique texture that simulates the wrinkled and beaded pattern found on a real-life humpback whale.
This figurine is an excellent educational tool and is perfect for those curious about sea creatures or studying marine biology. It helps to recreate an environment where children can learn about the beauty of humpback whales and how they interact with the ocean ecosystem.
Overall, the Humpback Whale Sea Life Figure by Safari Ltd is a must-have item for any sea life enthusiast, animal lover or collector. The attention to detail and exquisite craftsmanship make this figure not only a stunning display item but a valuable educational resource as well. Whether on display in your office, home or classroom, this figurine is sure to inspire and delight!
Recommended Age: 3+
Dimensions:   13.73" x 7.02" x 4.10"