In The Woods Toob Mini Figures Safari Ltd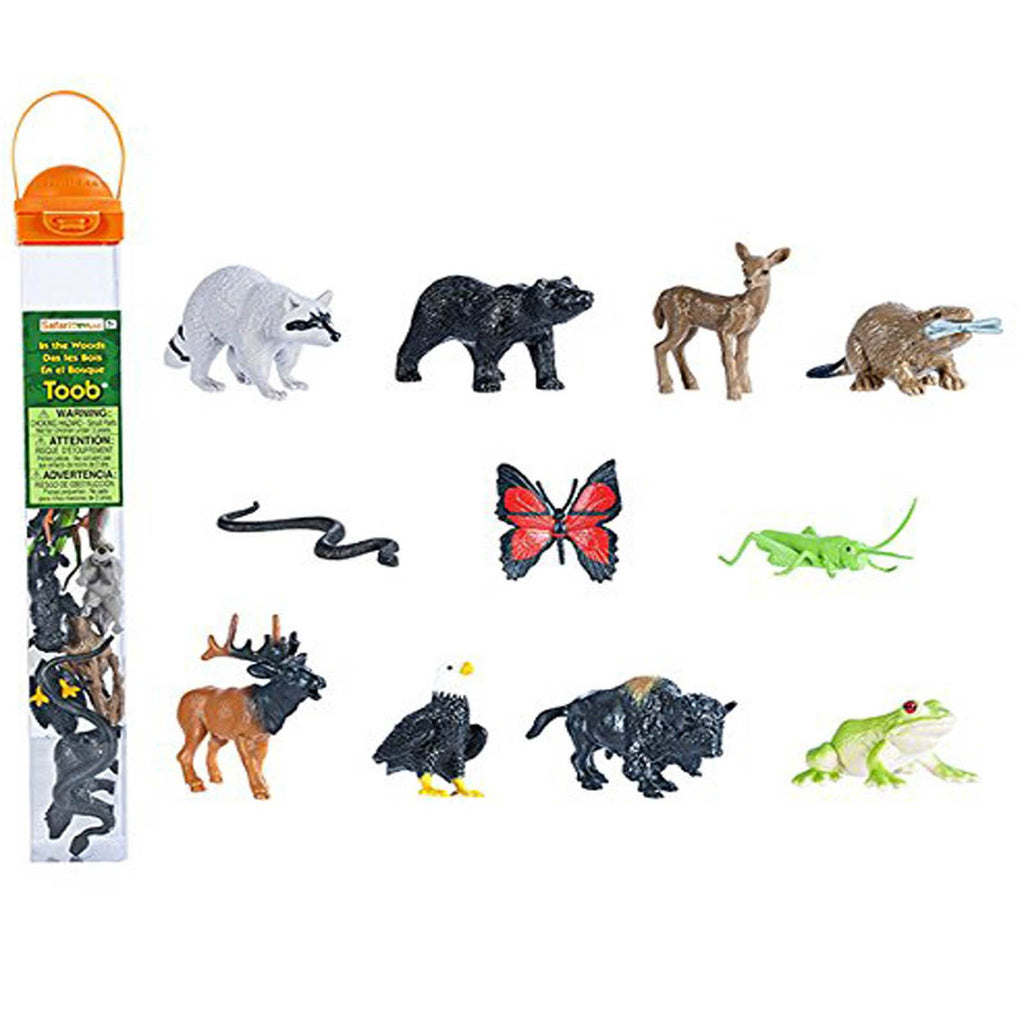 This is the In the Woods Toob Set that is produced by the neat folks over at Safari. The In the Wood Toob set contains 11 miniature animal figures that are hand painted. Safari Ltd is widely regarded as one of the best in the business of realistic and accurate figures of animals. 
The In the Woods Toob Set is super neat and great for imaginative play, display and educational use. 
Each figure is roughly 2 to 3 inches in length. Neat!
Recommended Age: 3+
Condition: Brand New