Iron Studios Masters Of The Universe MiniCo He-Man Figure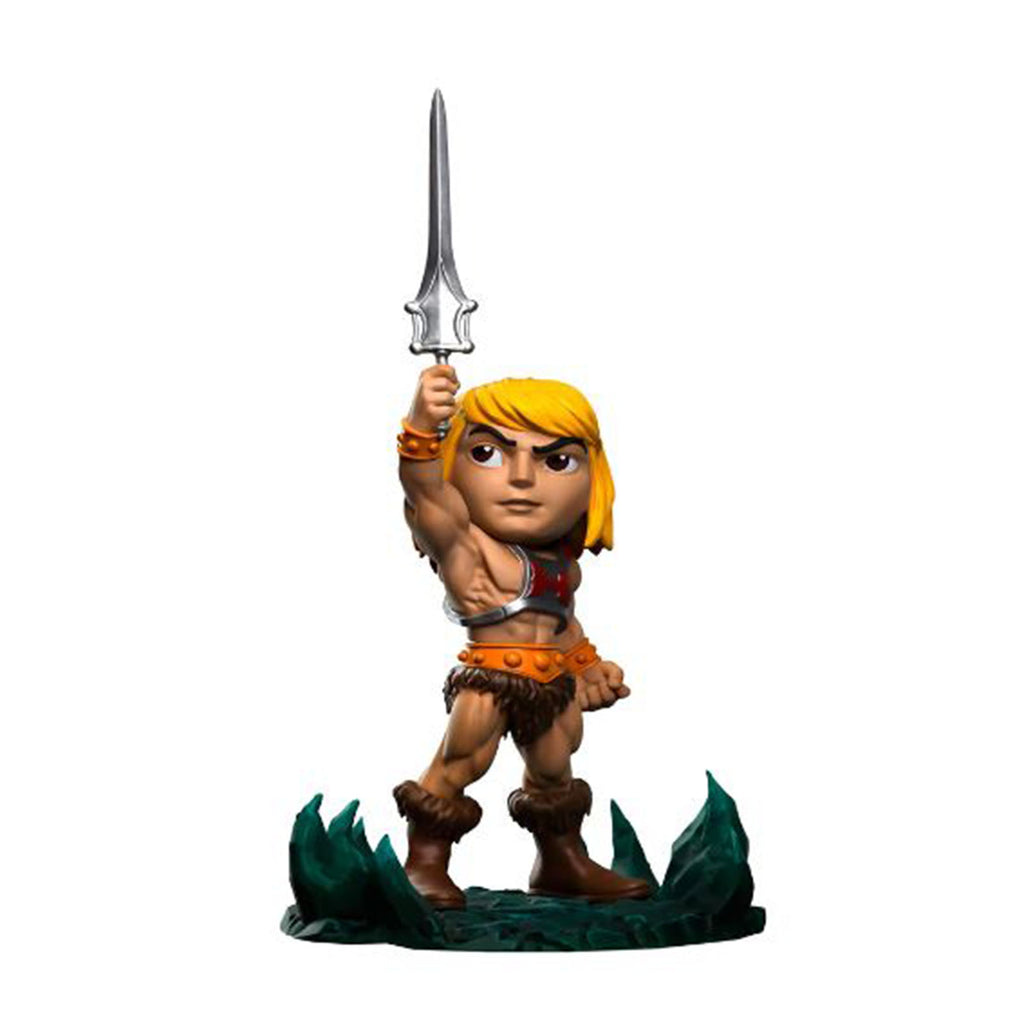 This is a Masters Of The Universe MiniCo He-Man Figure produced by the good folks over at Iron Studios.
On a pedestal of the gates of Castle Grayskull, the mighty hero protector of Eternia and defender of the secrets of the mystic and legendary castle raises his Power Sword, summoning fabulous and secret powers revealed to him, and becoming the most powerful man in the universe, so that he can fight the evil forces of Skeletor alongside his friends and allies. In the best Toy Art style, Iron Studios "have the Power" to bring the statues "He-Man - MOTU – MiniCo", with the iconic protagonist hero of the multimedia franchise Masters of the Universe, with the design inspired by the classic line of toys released by Mattel in 1982.
This figure stands roughly 9.4 inches tall.  
A great collectible for any fan of Masters Of The Universe!
Recommended Age: 14+
Condition: Brand New