Jelly Belly The Original 20 Assorted 3.5 oz Flavored Candy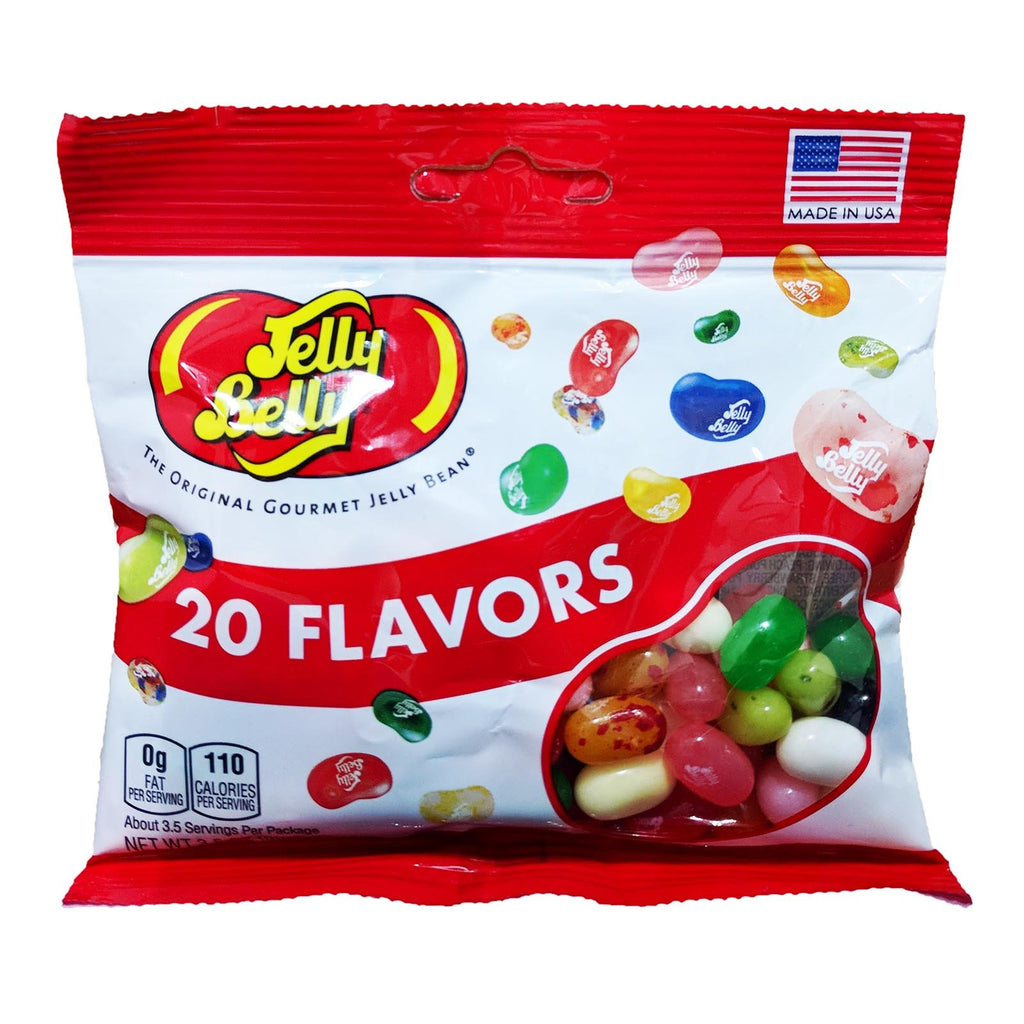 This is The Original 20 Assorted Flavored Candy produced by the neat folks over at Jelly Belly.
This 3.5 oz package includes Blueberry, Bubble Gum, Buttered Popcorn, Coconut, Cotton Candy, Green Apple, Juicy Pear, Lemon Lime, Sunkist® Lemon, Licorice, Orange Sherbet, Peach, Piña Colada, Sizzling Cinnamon, Strawberry Cheesecake, Sunkist® Tangerine, Toasted Marshmallow, Tutti-Fruitti, Very Cherry, and Watermelon flavored jelly beans.
Made in the USA at a peanut free factory.
Condition: Brand New