Jellyfish Incredible Creatures Figure Safari Ltd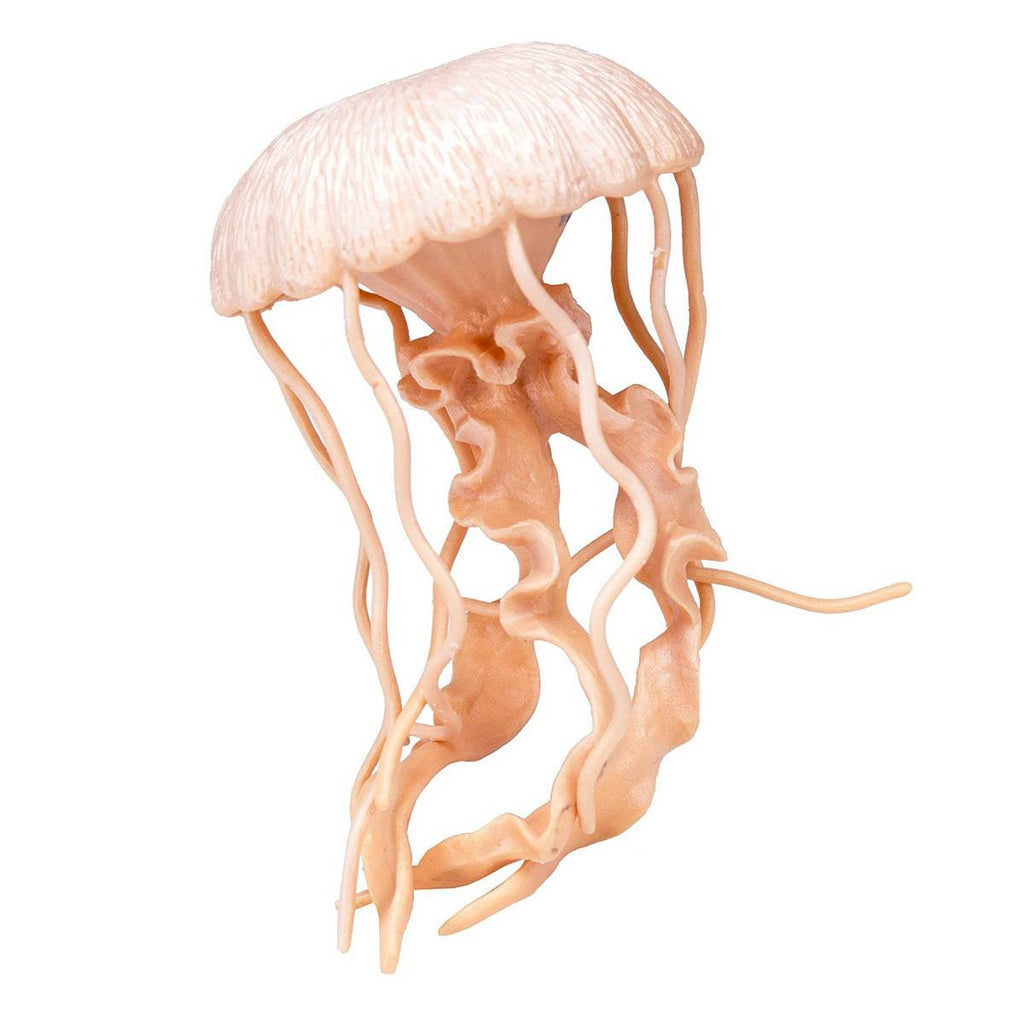 The Jellyfish Incredible Creatures Figure from Safari Ltd is a highly detailed and realistic model of one of the most unique and fascinating creatures of the sea. Created with a meticulous attention to detail and expert craftsmanship, this figure captures the otherworldly beauty of jellyfish with stunning accuracy.
Measuring 2.25 inches in diameter, this figure is the perfect size for display in a variety of settings. Whether you're an avid collector of marine life figurines, an educator looking for an engaging teaching tool, or simply someone who appreciates the beauty of the natural world, the Jellyfish Incredible Creatures Figure will not disappoint.
Featuring translucent tentacles that glow under the right lighting conditions, this figure is as captivating as it is beautiful. Its ethereal appearance is complemented by exquisite texturing and coloring that mimics the natural appearance of a jellyfish.
Made from durable and high-quality materials, this figure is designed to stand the test of time. Its sturdy construction ensures that it can withstand frequent handling and display without losing its detail or integrity. When not on display, the figure can be safely stored in its own attractive and protective packaging.
Overall, the Jellyfish Incredible Creatures Figure is a must-have for anyone who is fascinated by the mysterious and captivating creatures of the sea. Its incredible detail and lifelike appearance make it a truly remarkable piece that is sure to become a cherished addition to any collection.
Recommended Age: 3+
Dimensions:   4.75" x 2.25"