Klee Kids Sun Comes Out Natural Mineral Play Makeup Set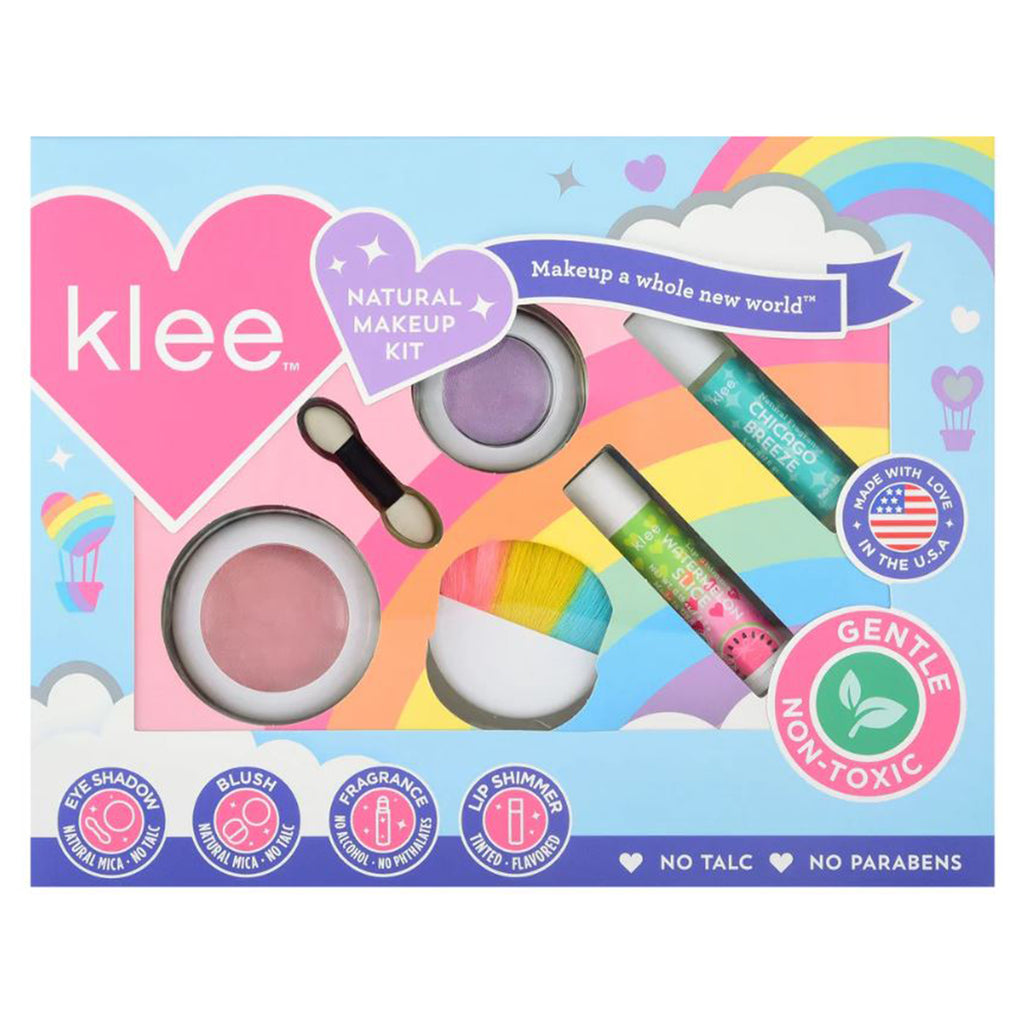 Introducing the Klee Kids Sun Comes Out Natural Mineral Play Makeup Set, a safe and fun way for children to explore the world of makeup and self-expression. This unique play makeup set is specifically designed with the health and well-being of young skin in mind, using natural minerals and gentle ingredients that are free from harsh chemicals and synthetic dyes.
The Sun Comes Out set features a range of vibrant and shimmery mineral-based makeup products that allow children to create their own unique looks. The set includes three eyeshadows in playful colors, a blush, a shimmering lip balm, and a natural mineral sunscreen. Each product is carefully formulated to be non-toxic, hypoallergenic, and suitable for even the most sensitive skin.
The eyeshadows are easy to apply and blend, providing a touch of sparkle and color to the lids. The blush adds a healthy flush to the cheeks, while the lip balm moisturizes the lips and adds a hint of shimmer. The natural mineral sunscreen offers gentle sun protection, making it a great addition for outdoor play.
A great gift for any fan of the franchise! 

Recommended Age: 8+
Condition: Brand New