Life Cycle Of A Salmon Safariology Safari Ltd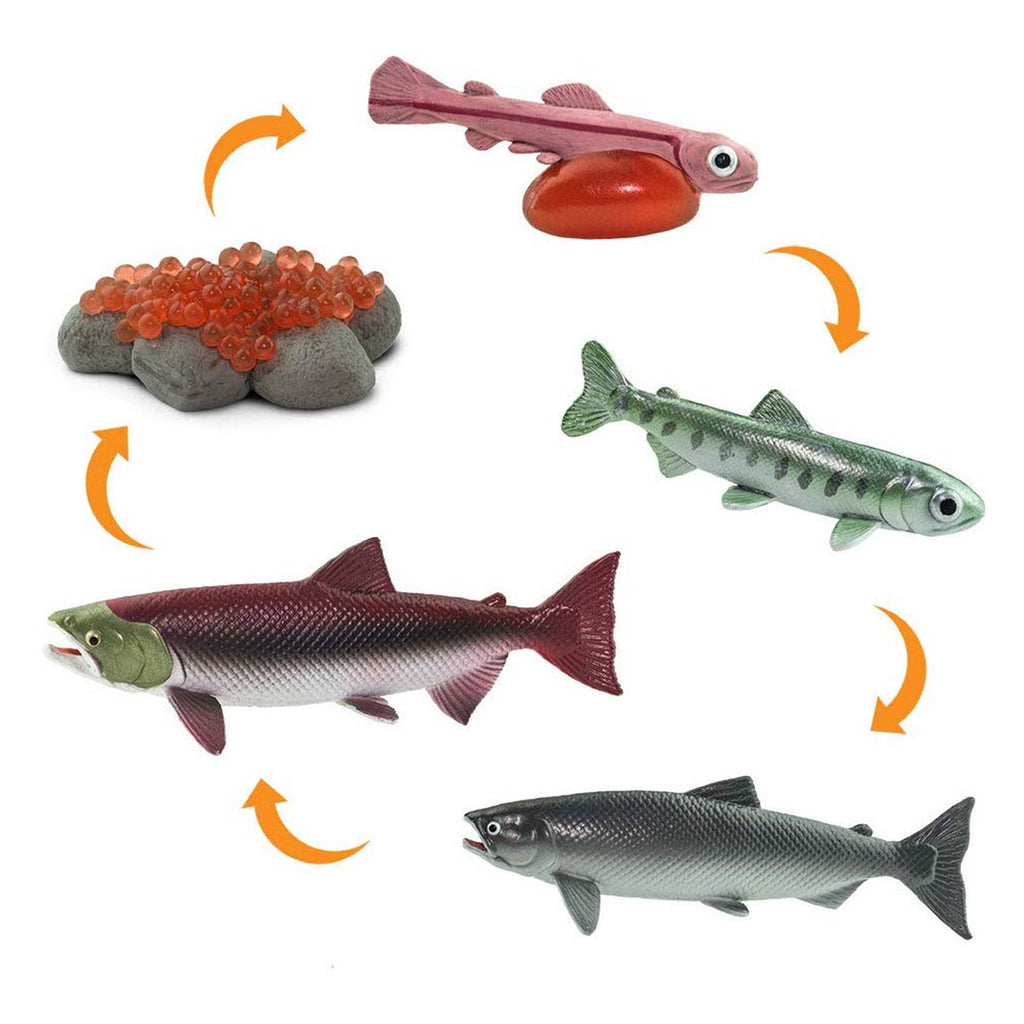 The Life Cycle of a Salmon Safariology Safari Ltd is an educational toy that is designed to introduce kids to the different stages of a salmon's life. Designed by Safari Ltd, a leading manufacturer of animal replicas, this product is made with high-quality materials that make it durable for kids to handle.
This set comes with 4 figures. The models are intricately designed and painted to give kids a realistic look into the world of salmon. The Salmon model has an open mouth showing its sharp teeth, which is sure to engage and excite children.
Not only is this toy set educational, but it can also be used as a fun, interactive tool for playtime. Children can create their own imaginative stories about the life cycle of a salmon by using the models and booklet as a reference, helping them learn and explore the wonders of nature.
Overall, the Life Cycle of a Salmon Safariology Safari Ltd is an excellent educational toy that offers both entertainment and knowledge. It is ideal for parents, teachers, or anyone who wants to encourage children to nurture their curiosity and love for nature. This toy is also an excellent gift idea for birthdays, holidays, or any special occasion. With the Life Cycle of a Salmon set, kids can immerse themselves in the world of science and exploration, and learn about one of the most incredible creatures on Earth.
Recommended Age: 4+