Lion Plush Keychain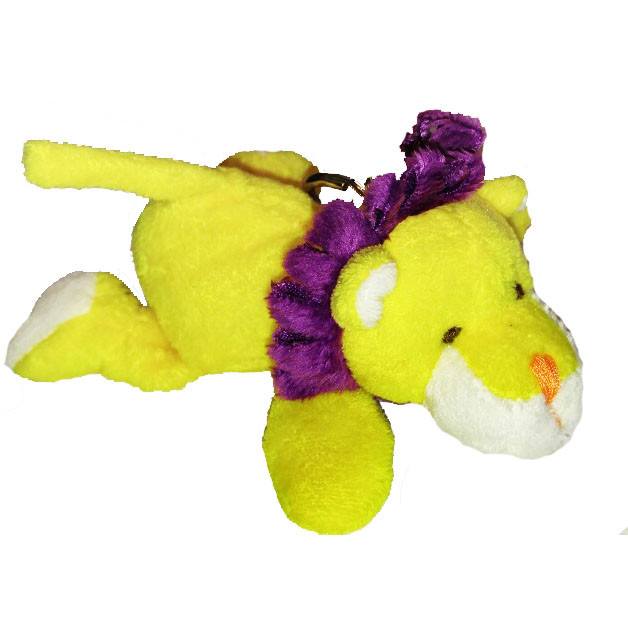 The Lion Plush Keychain is a soft, cuddly, and compact way to take a little bit of the wild with you wherever you go. This adorable plush toy is designed to resemble a beautiful lion with its thick, golden fur and rugged mane. It perfectly captures the majestic nature of these regal animals.
This cute little keychain is a great gift for anyone who loves lions or simply adores stuffed animals. It can be used to decorate your backpack, keys, or purse and make them look super fun and interesting. The keychain is made from high-quality, durable materials that are safe for children, and it's perfect for kids to play with during long road trips or flights.
The Lion Plush Keychain is also designed to be extremely portable and lightweight which makes it perfect for travel. The keychain will keep your keys organized without taking up too much space. Take it with you wherever you go, and enjoy the comfort and security of having your favorite animal by your side.
This keychain is an excellent gift for any occasion- whether it's birthdays, holidays, or just because. It's an affordable and adorable way to show your love and appreciation for the people in your life. It's easy to take care of too - just wash it gently with cold water whenever it gets dirty.
In conclusion, the Lion Plush Keychain is an absolutely adorable and excellent addition to your key or backpack collection. It's a fun and unique way to show off your love for majestic wild animals, and a perfect gift for people of all ages. So why wait? Get yours today and take a little piece of the jungle wherever you go!
Recommended Age: 3+