Liontouch Noble Knight Blue Axe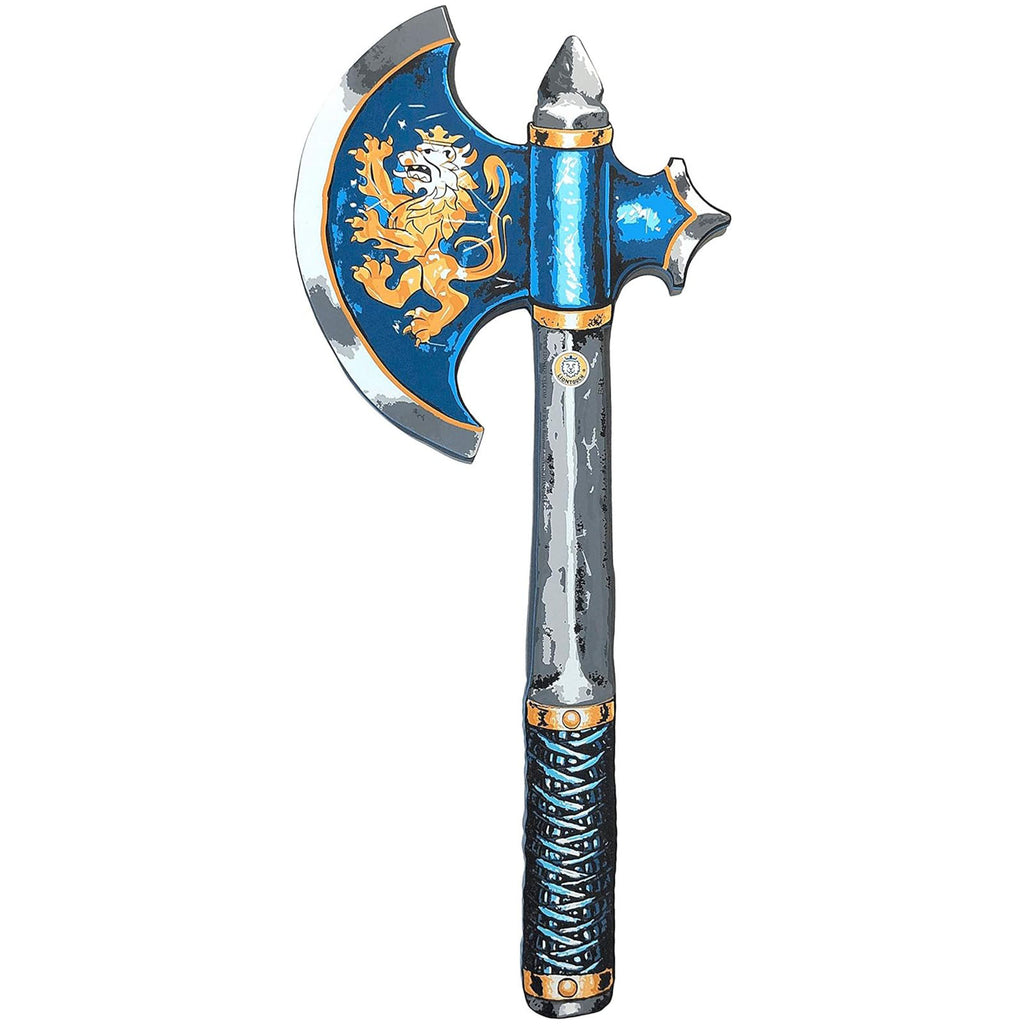 This is aLiontouch Noble Knight Blue Axe. It's awesome! Liontouch makes great stuff. 
The Liontouch Noble Knight Blue Axe is an exciting addition to a young adventurer's gear, inviting imaginative and active play.
This blue-hued axe mirrors the look of a noble knight's weaponry, with intricate detailing that adds to its authenticity. Crafted from safe and durable materials, it's designed for safe play, allowing kids to engage in imaginative battles and heroic quests without causing harm.
Safety remains a key focus in its design, ensuring the axe is soft and suitable for comfortable play, while still being robust enough for extended use. Its size is ideal for smaller hands, enabling children to immerse themselves in creative role-playing scenarios, nurturing storytelling skills and imaginative play.
Recommended Age:  3-6 Years

Condition: Brand New
Size: 16 inches