Loungefly Disney Winnie The Pooh Folk Floral 3 Inch Collector Box Pin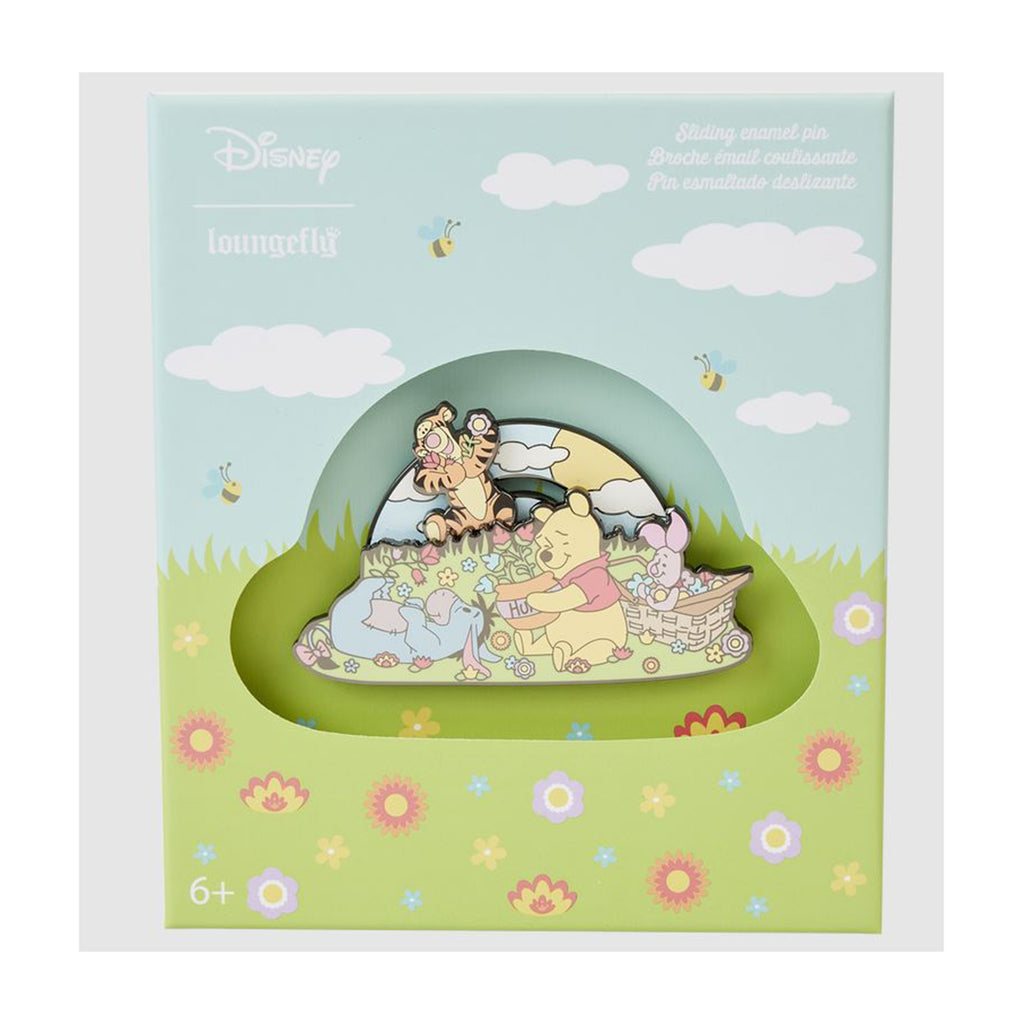 Flowers are in full bloom at the Hundred Acre Wood! Enjoy them with a few of your favorite characters. Our Loungefly Disney Winnie the Pooh Folk Floral 3-Inch Collector Box Pin is just the thing to inspire and delight. This enamel pin features Eeyore, Winnie the Pooh, and Piglet in a grassy scene, picking colorful flowers. Off in the distance, Tigger comes running with an armful of blossoms—and Tigger loves to bounce. With the help of a sliding mechanism on the back of this pin, you can make Tigger "jump" over to the other side. With so many beautiful details, you'll enjoy this fresh pick of a collector-box pin for your display.

Enamel pin details include a sliding mechanism. The gunmetal-colored backing has the signature Funko crown debossing and the embossed crown on the back, noting the limited-edition piece count.

Enamel pin is 3 inches tall and comes in a window display collector box.

This pin is an officially licensed Disney product.