Loungefly WB Corpse Bride Emily Leticular 3 Inch Collector Pin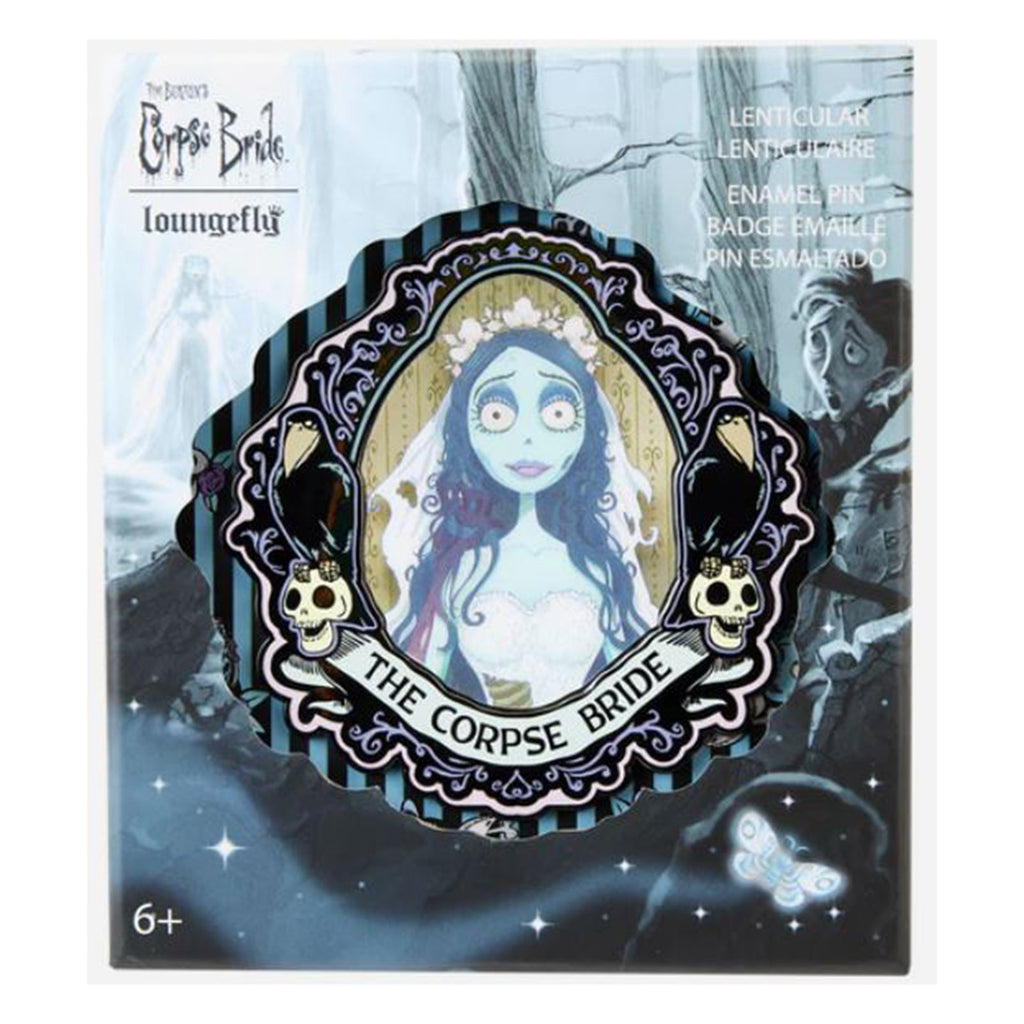 Loungefly WB Corpse Bride Emily Leticular 3 Inch Collector Pin
Loungefly is a popular brand known for its licensed and collectible accessories, including enamel pins featuring various pop culture characters and themes. Corpse Bride is a stop-motion animated film produced by Warner Bros, directed by Tim Burton.
If the pin you mentioned is real, it would likely feature the character Emily, the Corpse Bride, from the movie. Lenticular pins are those with a special 3D-like effect that changes when viewed from different angles.

This is an officially licensed product.