Magna-Tiles Stardust 15 Piece Glitter And Mirror Magnetic Tile Set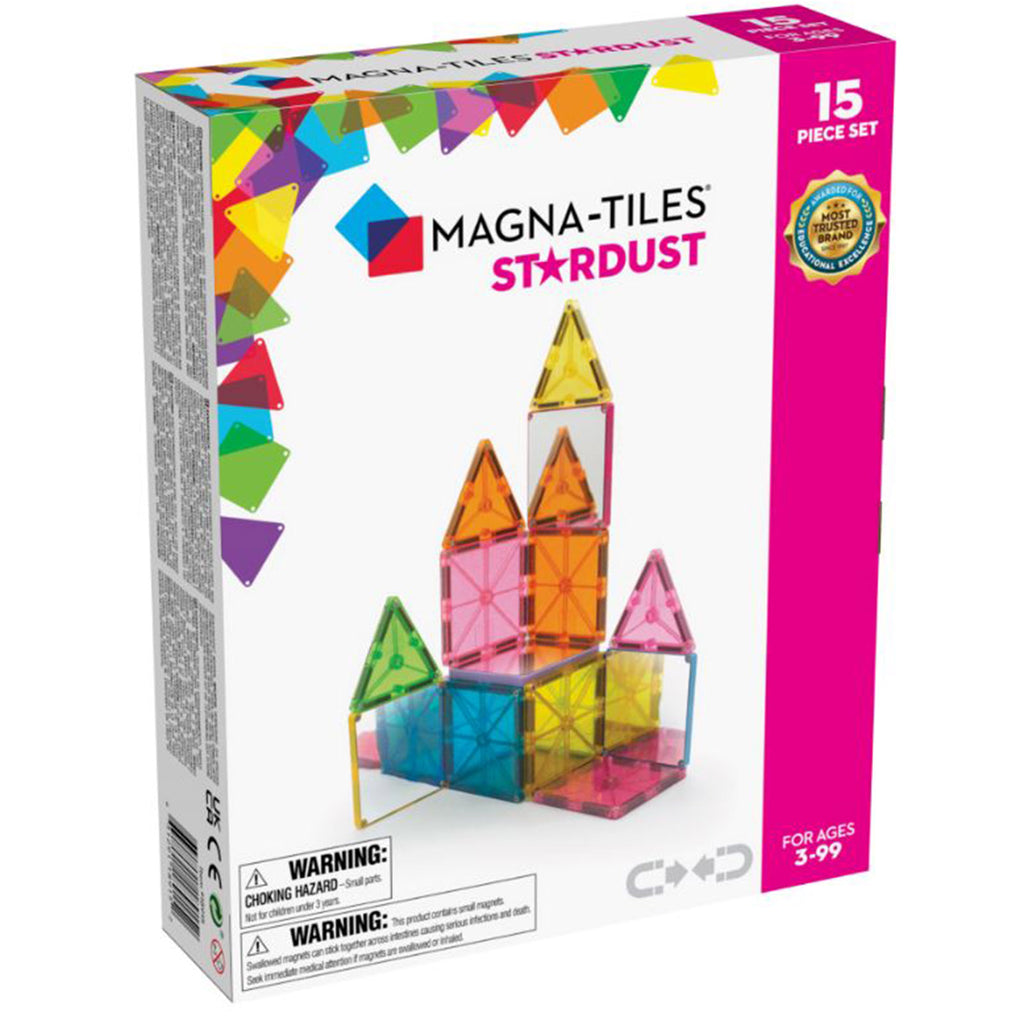 Magna-Tiles Stardust 15 Piece Glitter And Mirror Magnetic Tile Set
The "Magna-Tiles Stardust 15 Piece Glitter And Mirror Magnetic Tile Set" is a specific variation of Magna-Tiles, a popular magnetic building toy. This set appears to focus on adding a touch of sparkle and reflection to the building experience by incorporating glitter and mirror elements. Here's what you can expect from this set:

15-Piece Set: The set includes a total of 15 magnetic tiles. These tiles can be various shapes and sizes, allowing for creative construction and imaginative play.

Glitter and Mirror Tiles: As the name suggests, the set features tiles with glitter and mirror finishes. The glitter adds a sparkling effect to the tiles, while the mirror tiles provide a reflective surface that can enhance the visual appeal of the structures created.

Magnetic Connectivity: Like other Magna-Tiles sets, these tiles are designed to connect magnetically on all sides. This feature allows for easy assembly and construction of various shapes, structures, and designs.

Imaginative Play: Magna-Tiles sets are known for encouraging imaginative play and creativity. With the addition of glitter and mirror tiles, children can create unique and dazzling structures that catch the light and offer a new dimension to their play.



Condition: Brand New