Manhattan Toys Farmer's Market Peas In A Pod Travel Toy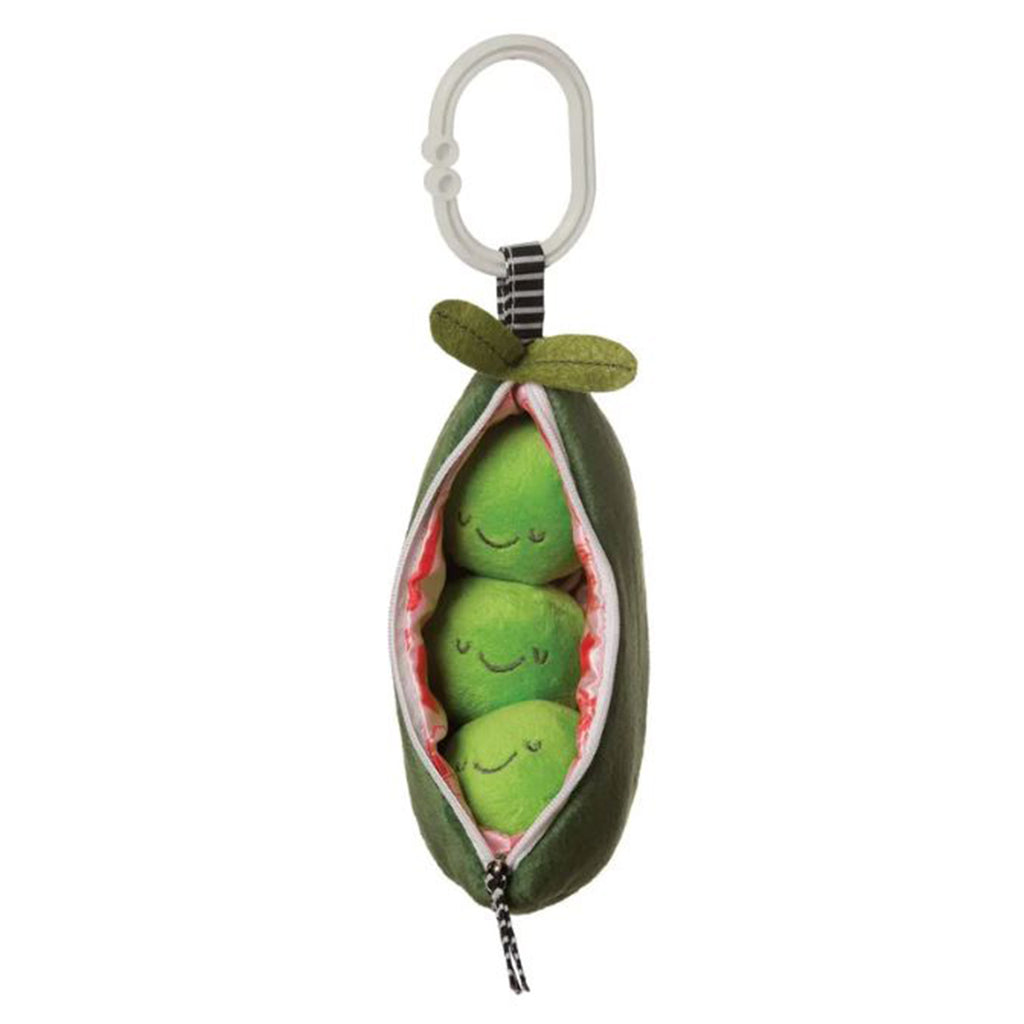 The Manhattan Toys Farmer's Market Peas in a Pod Travel Toy is a children's toy designed to provide entertainment and sensory stimulation for young kids during travel or on-the-go situations. It is part of the Manhattan Toy Company's Farmer's Market collection, which features a variety of fruit and vegetable-themed toys.
The Peas in a Pod Travel Toy consists of three soft, plush peas nestled inside a pod-shaped pouch. The peas are connected with a sturdy, knotted cord, allowing them to be easily pulled apart and reconnected. Each pea has a different sensory feature, such as a jingling bell, a crinkly texture, or a soft squeaker, which adds to the toy's interactive nature.
This travel toy is specifically designed to engage a child's senses and help develop their fine motor skills. The bright colors, different textures, and auditory stimuli provided by the peas make it an engaging toy for babies and toddlers. The compact size and portable design make it convenient to take along on car rides, plane trips, or visits to restaurants, providing a source of entertainment and sensory exploration for little ones while on the move.
Condition: Brand New