Marvin's Magic Quick Change Money Box Mini Magic Trick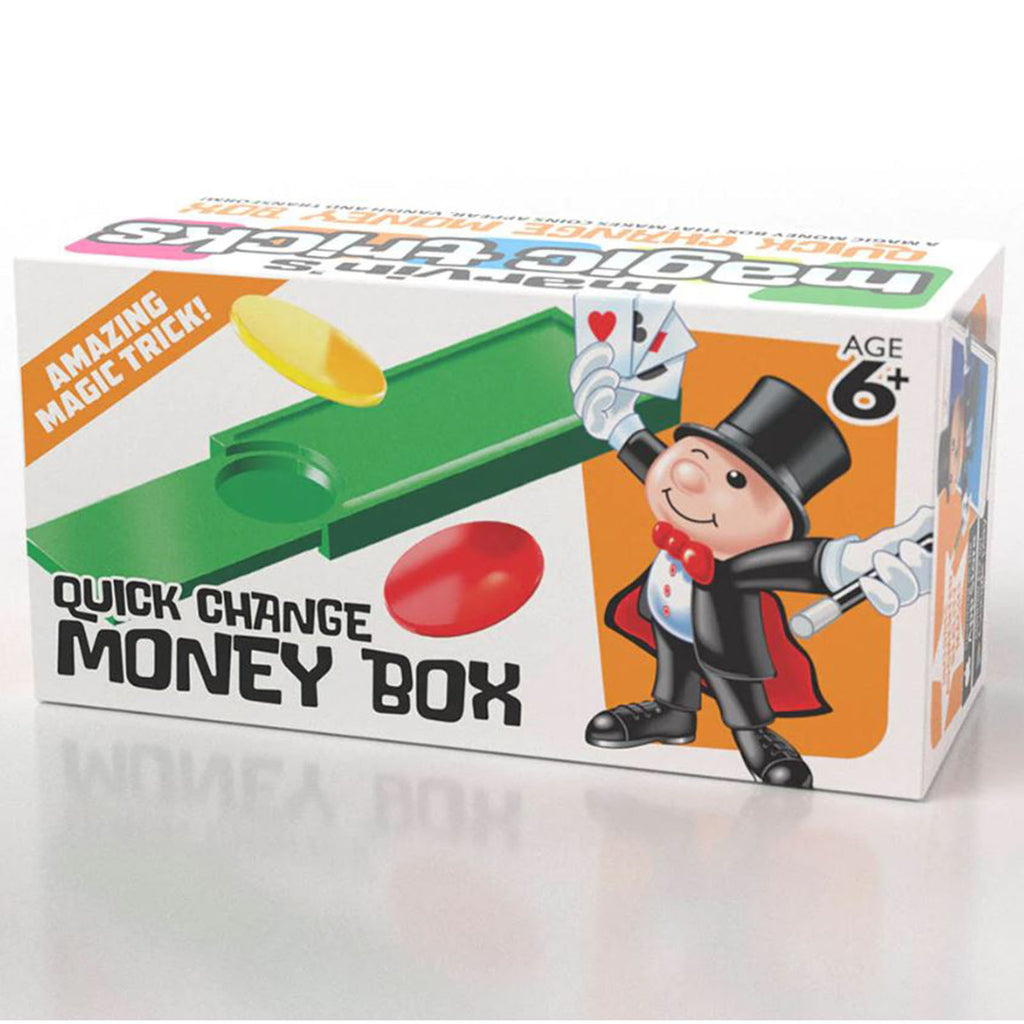 This is a Marvin's Magic Rubik's Amazing Box And Magic Tricks Special Edition made by the good folks over at MOJO. 
Rubik's Cube Integration: Given the reference to Rubik's in the name, it's likely that this set includes a Rubik's Cube or Rubik's Cube-related magic tricks. These tricks might involve solving the cube in a magical or unexpected way.

Magic Tricks: The set would include various magic tricks and props, such as cards, coins, ropes, and other common magical objects. The tricks could range from basic to more advanced, catering to magicians of different skill levels.

Instructions: Detailed instructions or a guidebook would be included to teach magicians how to perform each trick. The instructions may also explain the integration of the Rubik's Cube into some of the magic routines.

Quality Props: Magic sets typically include props of good quality to ensure they are durable and can be used for many performances.
A great starting kit for any wannabe magician.

Recommended Age: 6+
Condition: Brand New and Sealed