Mega Construx Pokemon Rookidee Premier Ball Building Set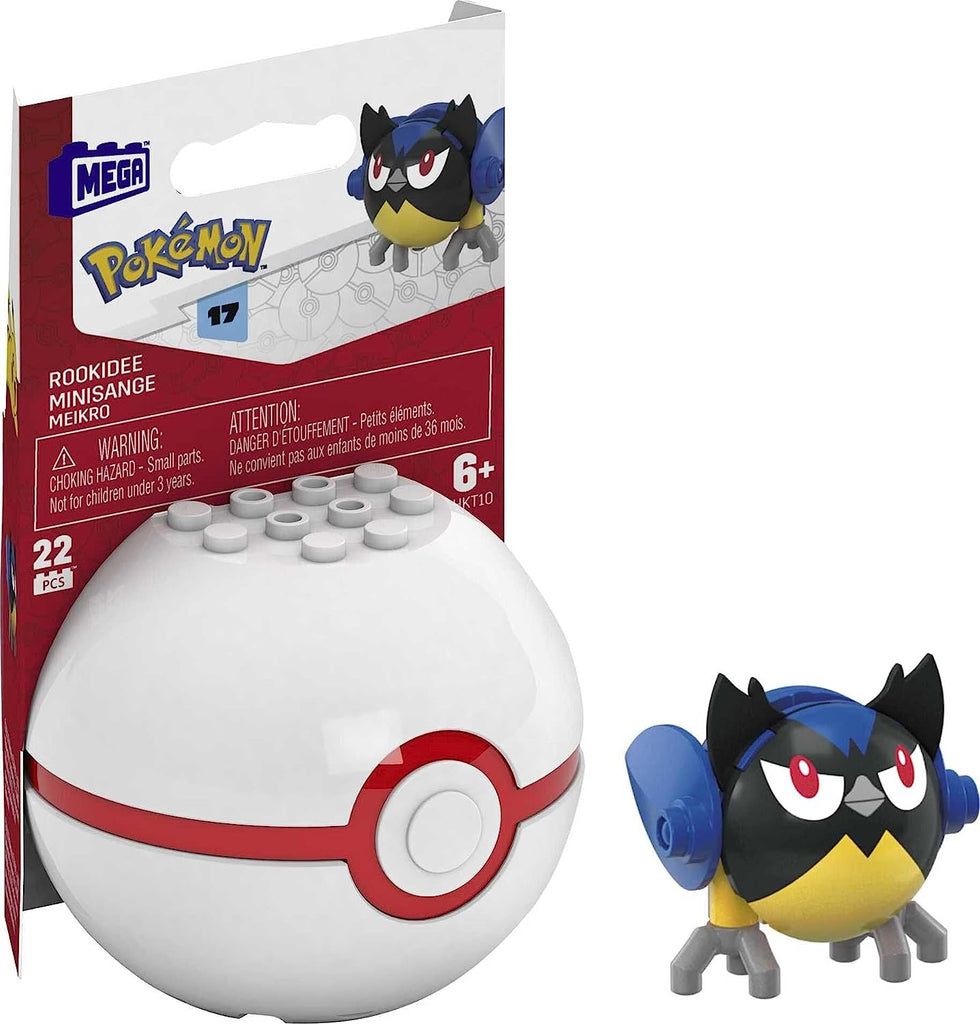 Mega Construx Pokemon Rookidee Premier Ball Building Set
Soar into the world of Pokémon with the Mega Construx Pokémon Rookidee Premier Ball Building Set. This engaging building set allows you to construct and display the delightful Flying-type Pokémon, Rookidee, inside its very own Premier Ball.
The Rookidee Premier Ball Building Set features a buildable Rookidee figure that captures the character's essence from the Pokémon games and animated series. With its sleek blue feathers and determined expression, Rookidee is ready to take flight and become a valued member of your Pokémon collection.
Using the included building blocks, you can assemble the iconic Premier Ball, creating a display base for Rookidee. The set includes step-by-step instructions to guide you through the construction process, making it accessible and enjoyable for Pokémon fans of all ages. As you build the Premier Ball, you'll appreciate the attention to detail and authenticity that brings the Pokémon world to life.
Recommended Age: 6+
Condition: Brand New